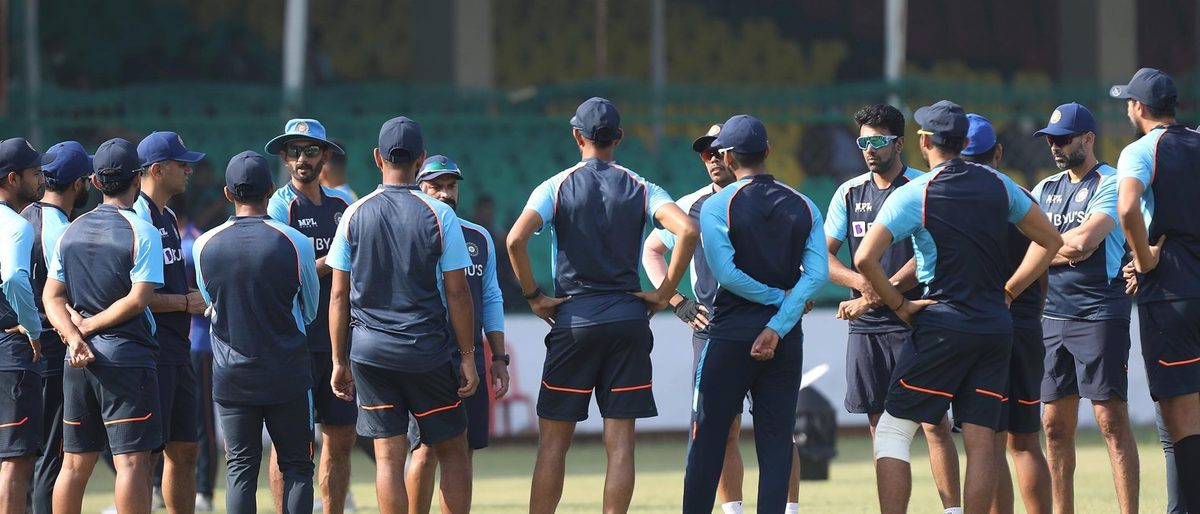 India, New Zealand renew rivalry with the Test series, starting in Kanpur
mi
After a 3-0 whitewashing in the T20I series by India against New Zealand, the teams will don their whites and head to Green Park, Kanpur, to play their first Test match since the World Test Championship at England earlier this year.
The series will consist of two matches, with one at Wankhede following the Kanpur match. Both teams have some important inclusions in the squad and have their task cut out ahead of the PayTM Test series.
Before the match starts, below are a few points to remember to set context to it.
KL Rahul out, Suryakumar Yadav in
Indian opener KL Rahul was ruled out of the series with a muscle strain on his left thigh. Suryakumar Yadav, who made his international debut earlier this year, has been named as his replacement in the squad. The BCCI made this update via a post on Twitter.
A chance for a fresh top order for India
With KL Rahul missing out due to an injury, Rohit Sharma opting out of the Test series, and Virat Kohli being available only for the second Test, multiple spots in the Indian top order are up for grabs. Eyes will be on Shreyas Iyer, Shubman Gill, Mayank Agarwal and Suryakumar Yadav to see which combination will sit well against New Zealand.
New Zealand have seniors back in the Test squad
The Black Caps will be most thankful to have skipper Kane Williamson back among the Playing XI. Senior batter Ross Taylor will also be available for this important Test against India, where they will seek redemption.
India, New Zealand head-to-head in Tests
India and New Zealand have faced off in 60 Test matches so far, with India leading with 21 wins as opposed to 13 wins for New Zealand. 26 fixtures have ended in a draw. India also lead the series head-to-head numbers 11-4, with four more ending in draws.
India, New Zealand recent numbers
India and New Zealand last met at the World Test Championship final where the Black Caps won by 8 wickets to claim the inaugural trophy. Before that, India and New Zealand had a two-match series hosted by the latter, who also won it 2-0.
The last time India and New Zealand played a Test in India was at Indore, where Ajinkya Rahane and Virat Kohli scored 188 and 211 runs respectively to take India to 557/5. India won that match by 321 runs.
The first Test match is set to begin at Kanpur's Green Park at 9.30 AM IST.