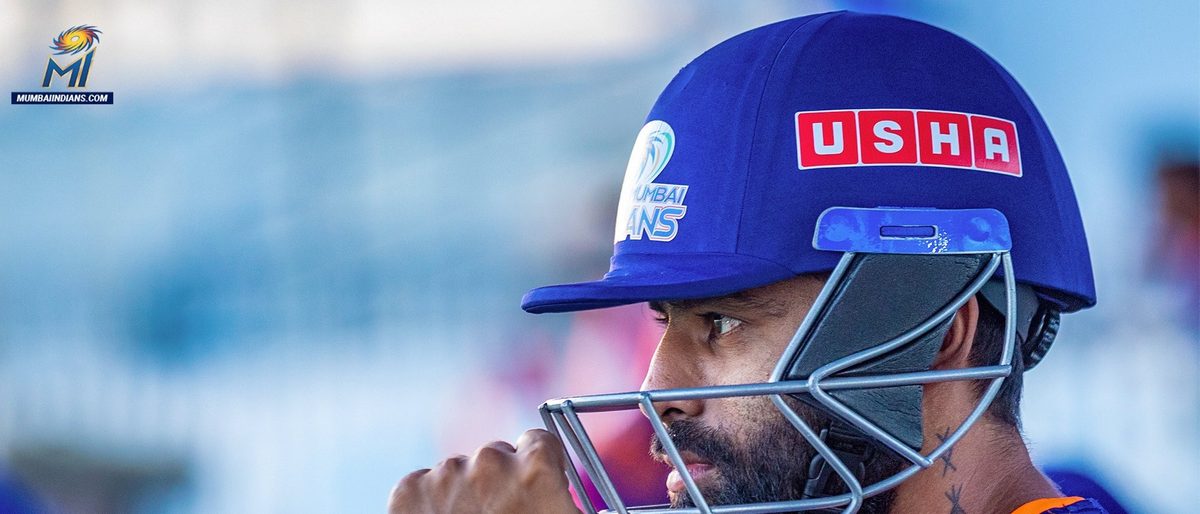 Suryakumar Yadav: Everyone wants to play for India but my time has come
mi
After years of staggering performances at the domestic circuit and IPL, Suryakumar Yadav's hard work has finally paid off. The right-handed batsman would be donning the Indian colors for the first time after getting picked in the national squad for the T20I series.
In the recently concluded IPL 2020, Surya ended up with a tally of 480 runs in the tournament. He was also amongst the top run-scorers for MI during the season alongside Ishan Kishan (516) and Quinton de Kock (503).
Speaking to BCCI TV, Surya shared his experience of being in Mumbai Indians over the years, learnings from Rohit Sharma and playing under skipper Virat Kohli.
The initial reaction after learning about his selection
"I was sitting in the room, trying to watch a movie, and got a notification on the phone that I was picked in the Indian team for England T20Is. I started crying after seeing my name on the team. I called my parents, my wife, and my sister. We had a video call and all of us started crying. Everyone wants to play for India. But finally, my time has come."
Excited to learn a lot from Virat Kohli
"I am looking forward to spending some quality time with the team and soaking in the atmosphere when I reach Ahmedabad. I have always dreamt of playing under Virat Kohli for a long time and I am excited to go and learn a lot from Virat as quickly as I can so that I can be a better player."
Rohit's presence has helped me a lot
"When I was batting with Rohit Sharma during my Ranji Trophy debut, there were a lot of butterflies in my stomach. He just came up to me and said, 'Mate, just keep things very simple. You have worked very hard to reach here. You just have to go out and express yourself. Think about nothing. Just express yourself.'
"It is amazing to see that his approach towards the game or his batting or his advice to the young crop has still not changed. His presence has helped me a lot. Having played under Rohit, I have learned many things about him and his game, how he keeps things very simple, and his astute understanding of the game."
MI gave me the chances and responsibilities
"When I came to Mumbai Indians (MI), I got the opportunity to bat up the order, go out and express myself with whatever I had in me. They gave me the responsibility and gave me chances that I had to grab with both hands. It has changed me mentally and physically as well."
"I started working more on my fitness, gave extra time to work on my skills because I knew I had to deliver batting higher up the order for the franchise. It made me a better cricketer. The opportunities, challenges, and responsibilities MI gave me in 2018, I felt I had to work even harder."
"I feel that MI is like an institution. There's a proper system where there's a lot of support staff, helping every player to improve and go ahead to become a better cricketer. It has helped me a lot in my progression. The processes and routines that I had, I started polishing those more after speaking to them (members of the support staff), spending more time with them, learning from them about their personal experiences about how they used to do it when they were playing for their country or franchise."
I have found a door right now, time to grab with both hands
"I still remember, whenever I used to play a tournament or come back home after a series or the IPL, I used to get disappointed when my name was not there in any of the teams – India, India A, or Zonal Teams."
"My father who has been a great motivating factor for me in life used to tell me, 'You just have to work hard and if it is not coming your way, you have to work even more and put that extra yard to be a little different. When the time is right, that door will open, and then, you have to grab it with both hands.'"
"I am glad I have found a door right now, and it is time I grab it with both hands."