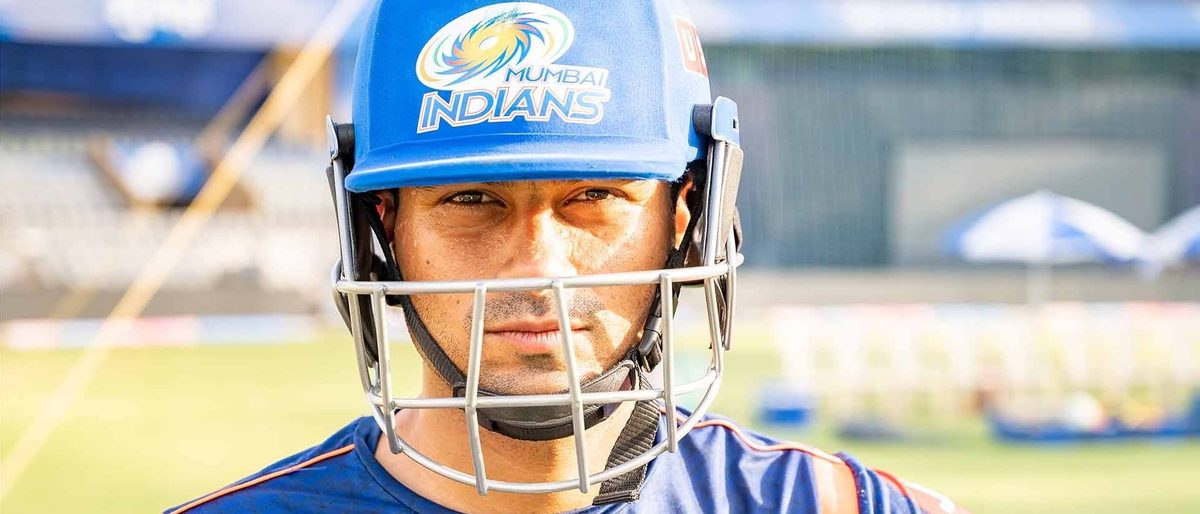 Aditya Tare: Last ball six as good as a golden goal in a football World Cup
mi
Aditya Tare has always been an integral part of the Mumbai Indians setup since 2010. While he was released in 2015, the wicketkeeper batsman was brought back to the fold in 2018.
He even led the Mumbai domestic side in absence of Suryakumar Yadav this year. However, he's particularly remembered in the cricketing corners for his last ball six which paved the way for Mumbai Indians into the playoffs during the 2014 IPL season.
In a candid chat on Cricket Graph's Instagram page, Tare shared his experience of the memorable game.
People still recognize me for that last-ball six off Faulkner
It has been six years since Tare's maximum helped MI qualify for the playoffs. However, the moment of glory is still etched in every fan's memory. Tare credited the huge fanbase and stated how the fans kept reminding him about the winning six every now and then.
"Mumbai Indians has such a huge and loyal fanbase not just in India but across the world. Fortunately there was a moment in my career when it came down to one ball with a boundary or six needed and it worked out for me as a batsman. Wherever I go or meet people, the first thing they keep reminding me about is the last ball six and the celebration. So it is a very special moment for me"
That last-ball six to me is as good as a golden goal in a football world cup
The man-in-charge Corey Anderson who was not out on 95* (44) was at the non-striker's end following Ambati Rayudu's dramatic run-out. All eyes were on Aditya Tare. James Faulkner was given the job to deny a boundary but the Mumbai batsman made no mistake and sealed a phenomenal victory for the home team.
"I had my eyes on the shorter boundary at the leg side which I was confident about clearing. I thought he was going to bowl me at off stump but he offered me a full-toss. I middled it perfectly and the ball went into the stands. The fact that it happened in Wankhede was great in front of our loyal fan base. That last-ball six to me is as good as a golden goal in a football world cup. The celebration was purely my instinct as a football fan."