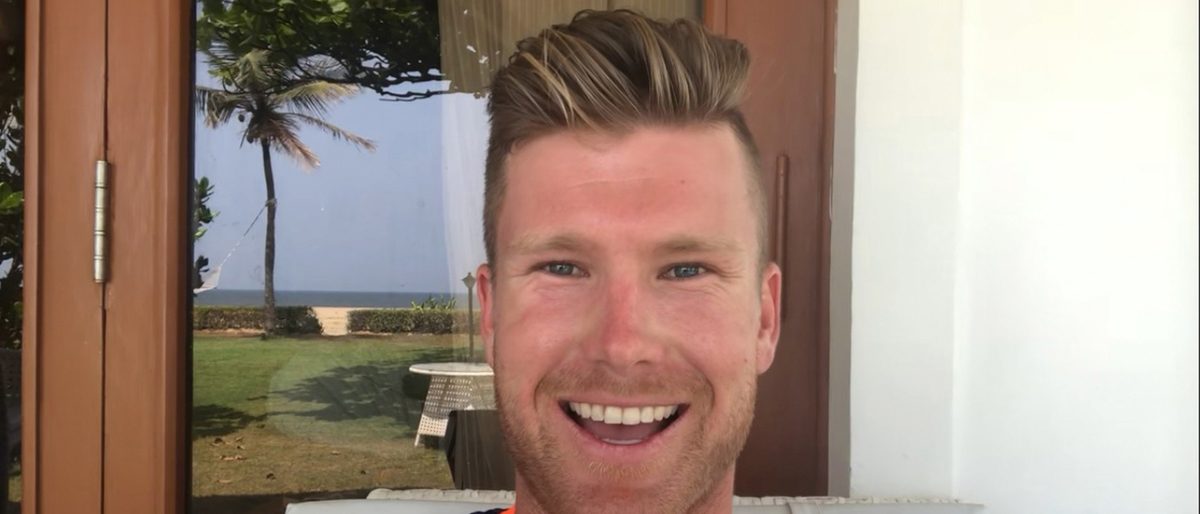 Fans #AskJimmyOnMI some fun questions in an interactive Twitter activity
mi
Mumbai Indians fans took to Twitter to ask Jimmy Neesham some fun questions with #AskJimmyOnMI. The Kiwi all-rounder, who is quarantining after arriving at Chennai on April 2nd, took out some time and answered the same.
In case you missed the fun, here's how it went:
Q: How excited were you when you found out that you were a part of One Family?
I was really excited. During the auction, I was asleep in New Zealand. I woke up in the morning to a text from Lockie Ferguson saying, "Congratulations, you've been picked." I logged on to Twitter and what not and found out that I was in Mumbai (Indians)."
"Absolutely stoked to be involved with such a good team - the defending champions and such a high-quality caliber of players from one to 11. So it's a great learning experience for me, a learning opportunity. Hopefully, I can get on to the field as well and contribute to defending the title."
Q: One player from the past generations you would bowl or bat with?
A player from the past...Going a fair way back - I would have loved to have batted with Viv Richards. Obviously, an extremely aggressive player, Kevin Pietersen, guys that take the game on. Don't let bowlers settle and up the pace of the game I love to bat with!
Bowling wise, he is here, over there in the other side of the hotel, with whom I would love to bowl in tandem with - Shane Bond. Unfortunately, I just missed him. But hopefully, I get some tips off him in this tournament, get a bit of his ability into me.
Q: Reason for having jersey no 83 with MI but 50 with the Black Caps
"83 was the number the Black Caps just gave to me when I debuted for them. I'm obviously 50 now, but Lynny's got them, so just going back to the old number."
Q: Will you try to learn Marathi from Surya?
"I'll be open to trying to learn some Marathi, I think, if Surya's got some spare time and we're on a flight or somewhere off, I'll definitely give it a crack."
Q: What would you steal - Boult's swing or Milne's pace?
"Between the pace of Milne and the swing of Boult, I think I'd probably take the swing of Boult. I think if I try to bowl like Milne, my back would fall off, so, definitely the physically easier option."
Q: A batsman you would love to dismiss this IPL
"I'd love to dismiss Kane Williamson. He's obviously an extremely high-quality batsman and we haven't gotten a chance to play against each other very much. I'm pretty sure I haven't gotten him out in a game before. So definitely Kane. I'll try to tick that off."
Q: How excited are you to play under Rohit?
"I'm very excited to play under Rohit. Obviously, he's been an extremely successful captain over the last few years and one of the best batsmen in the world. So, I'm definitely happy to have him on my team. I'm especially happy that I don't have to bowl to him anymore."
Q: The toughest batsman to bowl to in the Mumbai Indians side
"There are so many good batsmen lined up, I think. Rohit, obviously, when he's in the zone, he's one of the most destructive batsmen in the world. Ishan Kishan's taking massive strides. Hardik Pandya. There's so much talent. But I have to say, I think Kieron Pollard is the best ball-striker in the game at the moment. In the death overs, he's probably the guy I wouldn't like to bowl to anywhere in the world, so I'll have to go with him."
We are super excited to see you don the MI Blue and Gold, Jimmy!