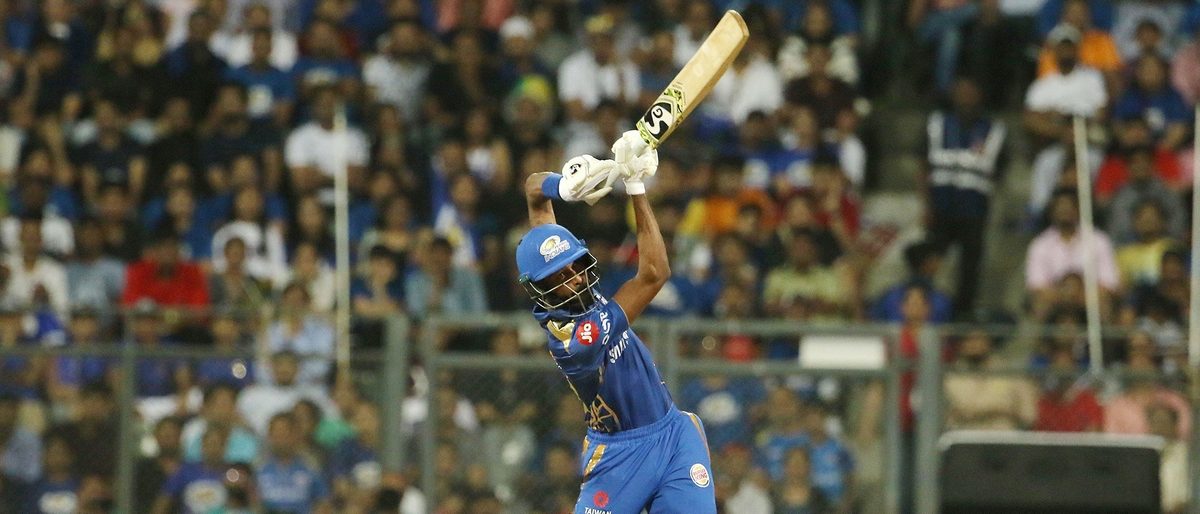 Hardik Pandya: My role is to finish games for any team that I represent
mi
Mumbai Indians moved up to third in the Indian Premier League (IPL) points table after beating Royal Challengers Bangalore by 5 wickets at the Wankhede Stadium on Monday. Lasith Malinga had bowled a brilliant final over earlier in the evening to restrict RCB to 171, while Hardik Pandya walked in to bat at six to provide the final flourish and get us our fifth win of the season.
Hardik scored an unbeaten 37 from 16 balls and also dismissed Parthiv Patel. He spoke to reporters at the post-match press conference and emphasized the importance of taking confidence into the World Cup after he was named in India's 15-man provisional squad today. "It is always important to have confidence behind you because the World Cup is a big stage. It will be the first time that I am playing (in it) and for me it was important to keep hitting the ball well because I was away from the game for some time and you know coming back it was important for me to perform," he said.
When asked to elaborate on his time away from the game, Hardik added: "Everyone has a setback and it was (a setback) for me, I had to improve. I got some time for my body and for the game as well. I think the time travels out, you know. It is helping me right now because I am in a good mind space and everything is coming right."
Hardik has scored 186 runs in IPL 2019 at an average of 46.5 and a strike rate of 191.75. While elaborating on his consistency this year, he said: "I have been doing this for almost four years now. That is my role in any team which I play for. I have been practising the same thing in the net. You know, it is all about situations, you play according to the situation and if you are smart enough you will get results more often."
Looking ahead to the World Cup, Hardik insisted that he's no longer the same player that represented India at the Champions Trophy in England two years back. "Obviously the Champions Trophy is in the past but as a cricketer I have changed. The conditions we have to check because the last time we went, lots of people told me it will be swinging. It is cold and all, but I have never played on a flat wicket like that before… If it is the same conditions that we had in the Champions trophy then it will be helpful," he said.
The powerful all-rounder also shrugged aside suggestions of doing anything different in the remaining games before the World Cup. "I think cricket is the same, whether it is the World Cup or IPL. It will be the same, you know my preparations will always be the same. I will always follow my basics and that is what I have got success in so I will keep tucking myself that way."