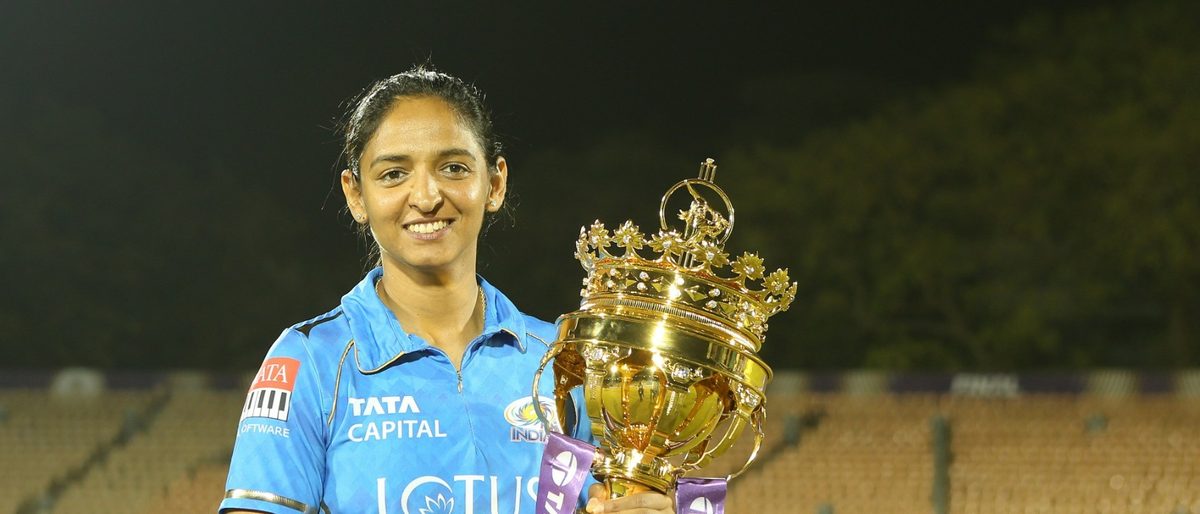 Harmanpreet Kaur: "Today I know how it feels like after winning a trophy"
mi
On the magical night at the Brabourne Stadium, in front of a loud, passionate, loyal Mumbai crowd, and amidst the fireworks, our Mumbai Indians skipper, Harmanpreet Kaur couldn't stop smiling. The first WPL trophy was hers.
And more importantly, she had beaten her nemesis, Meg Lanning. The 2017 World Cup final, the 2020 T20 World Cup final, the 2022 Commonwealth Games, the 2023 T20 World Cup semi-final. There's a common running thread, and it's that of India faltering right at the last hurdle, to who else, but Meg Lanning's Australia. And tonight, Harman had her slight moment of revenge.
"It was a great experience for all of us, we were waiting for this moment for so many years. I think everybody enjoyed in our dressing room," she said in the post match presentation.
"It feels like a dream, I think not only for me but for everyone here, even for the crowd also. So many people were asking us, "When the WPL is going to come?" And today that day is here and I'm so happy and so proud that our team did so well. When you have such a long batting line-up, you just need to go there and express [yourself] and that's what we have been talking [about] in the dressing room. I'm really happy that everybody took the responsibility and they did whatever we discussed."
From five wins in a row to start off our campaign, to bouncing back on track at the end of the league stage, to all our players stepping up and carrying us home in different situations, to the unearthing of raw, fresh talent, to getting wickets even off full tosses in the final, the stars had aligned to give Harman the trophy here.
"Staying positive was the biggest key for us. And think we were a little lucky today, a lot of full tosses, but everything went in our favour. I think that's what you need whenever you go and play. It's a special moment for all of us, and I have been waiting for this moment for a long, long time, and today I can feel how one feels after winning [a trophy], and I think I should give credit to all the support staff and everyone. It was a great experience for me. Looking forward to the next year now," she said.
"We just talked about how positive we were in the dressing room and we just keep talking about how we needed to go about. The way we discussed whatever the planning we executed really well and that is the reason we are standing here today."
Now, it's time to celebrate. It's the culmination of the last month. It's time to welcome the 2023 WPL Winners, Mumbai Indians!