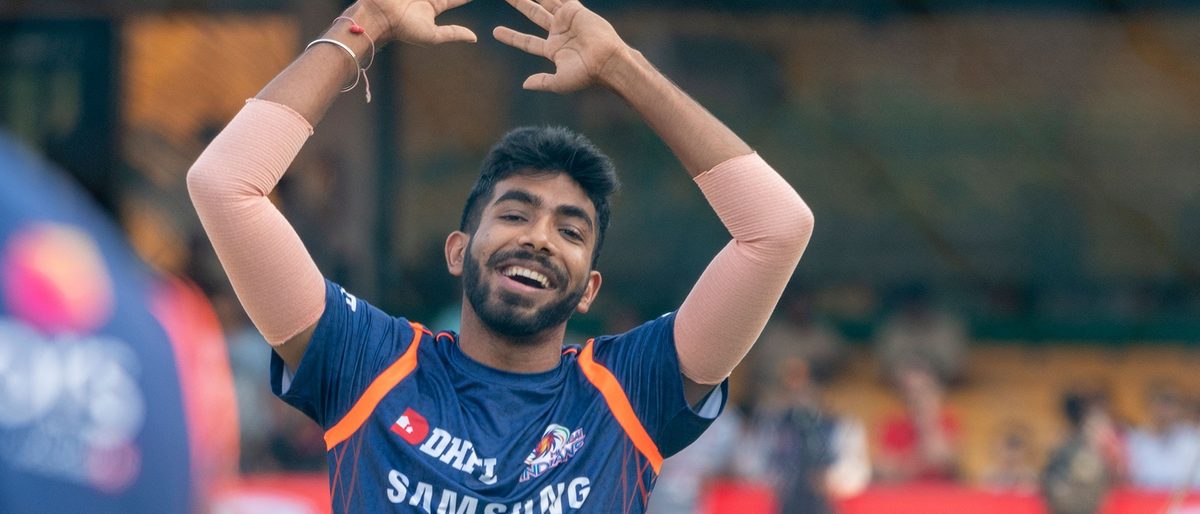 Jasprit Bumrah: More confident of my outswingers since England tour
mi
Jasprit Bumrah made an immediate impact on his international return with a brilliant five-wicket haul in the second innings as India managed to defeat West Indies by a remarkable 318 runs.
Returning to action for the first time since the World Cup, Bumrah admitted that he was a little bit stiff at the start of the Test match.
"I was a little stiff in the first innings since I returned after a break, but things were all sorted by the second innings" He was quoted as saying by Scroll.
Speaking about how the wicket changed throughout the course of the Test match, Bumrah asserted that the conditions were more favourable on Day 4.
"This wicket was sometimes on the flatter side, that time we had to do things differently. It was swinging today, so we bowled this way. There's a lot of communication among us, the fast bowlers."
India's bowling unit shares a good rapport on the field. Bumrah and Ishant have motivated each other in the past and continue to do so, no matter where they play.
"I am feeling very good. As a bowling unit, we came with attacking options. Me and Ishant [Sharma] were trying to use the [width of] crease too, to generate the swing. A lot of hard work goes into my delivery,"
"We decided to bowl cross-seamed deliveries in the first innings. We have good camaraderie, we all work hard and we all push each other"
The pacer also mentioned that playing more red-ball cricket had helped him garner confidence in bowling the out-swinging delivery.
"I used to bowl the inswinger earlier, but the more Test matches I've played, I've gotten more confident to bowl the outswinger, especially since England. I am always trying to evolve."
Jasprit Bumrah now has a five-wicket haul in - South Africa, England, Australia and West Indies. All of them have come away from home.

The second and final Test match is scheduled to begin from the 30th of August at Kingston in Jamaica.