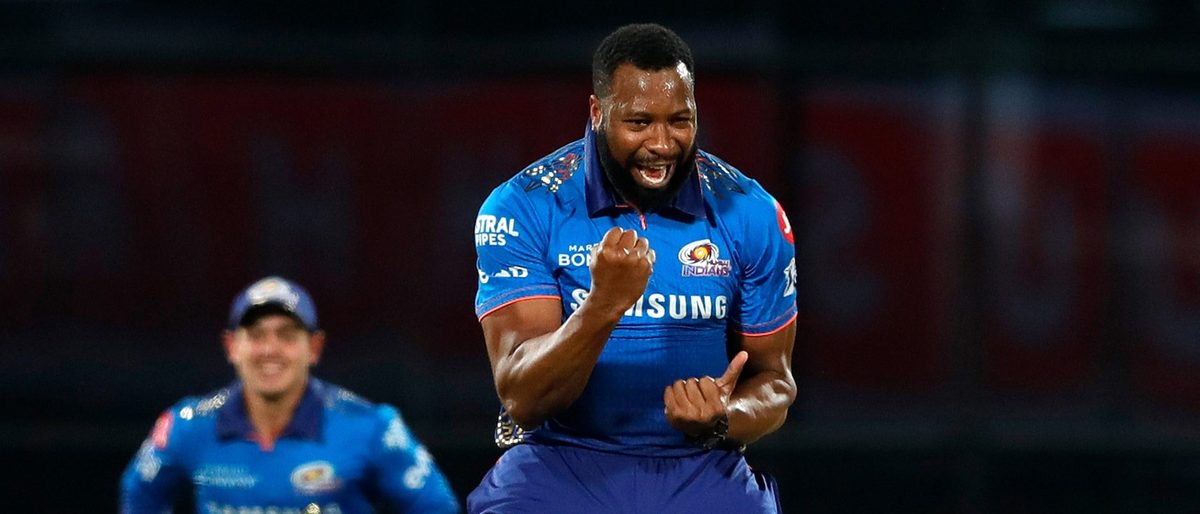 Kieron Pollard: I love my bowling and always look to outsmart the batsmen
mi
Passion. Powerhouse. Match-winner. Hulk. Destructive. Massive Striker. The Heart of Mumbai.
This is how his teammates describe Kieron Pollard. There are certain factors to consider for a bowler against a batsman like him. If they don't get it right, the ball is likely to be deposited in the stands.
He is also quite handy with the ball and often strikes at key occasions. Some of the batsmen he has dismissed thrice in IPL include Virat Kohli, MS Dhoni and AB de Villiers which shows that he's a clever bowler.
In his interview with Cricbuzz, the big man from Trinidad and Tobago spoke about his batting mindset while chasing, his love for bowling and more.
I use my strength and the little talent to get the better of the opposition.
Pollard is quite an astute man when it comes to batting under pressure. Does he ever think that a certain target is out of his reach? He cited an example of the recent scenario against CSK wherein the equation was 125 runs from the last eight overs. He felt that attitude was an important determinant during such situations and shared how the Pandya brothers looked confident at the crease.
"I use my strength and little talent to get the better of the opposition. In the CSK game, Krunal Pandya got an opportunity at number four. A lot of people had been talking about his performance before and he kept on saying we're going to get this. Hardik walks in, he tells he can smash it for a six and we're going to get this. That gives you double confidence."
I bat wherever my team requires me to get the job done
Being a lower-order batsman, Pollard is often subjected to make a larger impact with lesser balls to play. When asked if he fancied batting above the order, the West Indies skipper asserted that he was a team man. Pollard felt that he earned his reputation playing at the lower order and rescuing his team. He added that he didn't mind batting above if the situation demanded.
"You want to accomplish certain things as a batter. However, when I look back and take everything into consideration, what has made Kieron Pollard? It's what he has done according to the team requirement. So if I'm looking at number four, that might be for my selfish perspective. I bat wherever my team requires me to get the job done. If they want me to go up, I train my mind, practice and wait for the opportunity so that I'm not in unfamiliar territory."
I love my bowling and always look to outsmart the batsmen
Suryakumar Yadav recently shared that 'Pollard's batting comes from the head but his bowling comes from the heart.' In the game against CSK this season where he was ferocious with the bat, he also picked up crucial wickets. Pollard stated that he loved to contribute with the ball and pick breakthroughs as and when required.
"I'm an underrated bowler. I don't have the pace, swing or seam but I try to use the angles and bowl smartly. Sometimes when I come to bowl, the batsmen look at me as someone they want to go after, and that's when I try to outsmart them. I also like to play mind games. Even when I didn't get an opportunity, I continued to work upon my bowling because I know when the time comes, it's going to be beneficial to whichever team I play for."
He can bat. He can bowl. He can catch. He can do anything to win matches for his team.