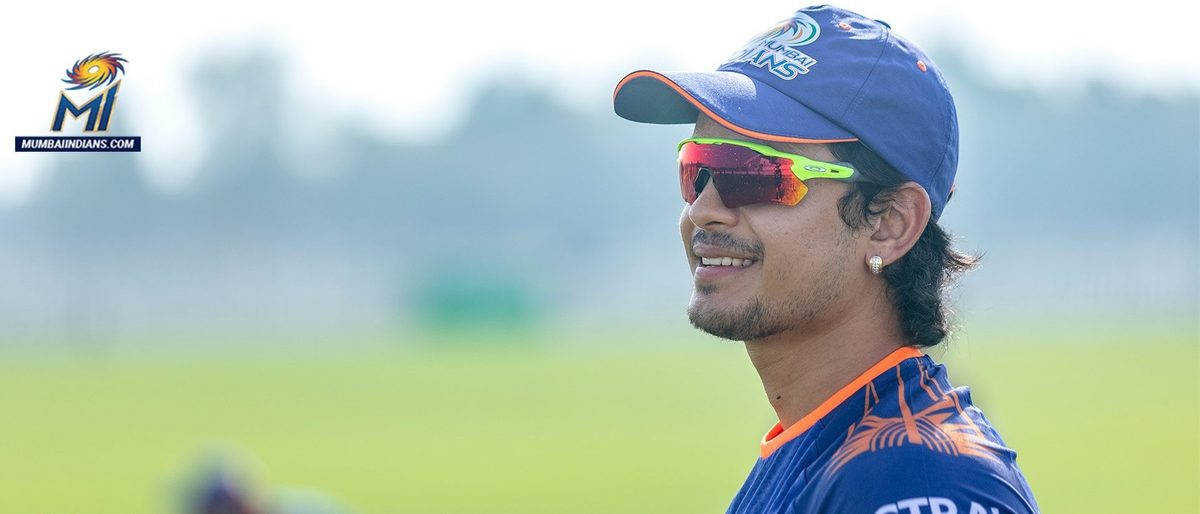 Kishan: Sixth sense said that Dhoni will go for the second run
mi
Mumbai Indians clinched a thrilling one-run victory against Chennai Super Kings in the IPL final last year. It was the fourth title win for the franchise, all coming under the captaincy of Rohit Sharma.
The match between the arch-rivals was an edge-of-the-seat thriller with a lot of twists and turns. As the momentum kept swinging, it was Mumbai Indians that managed to hold their nerves and register a memorable win.
Ahead of the Dream11 IPL 2020 season, the likes of Rohit, Jasprit Bumrah and Ishan Kishan reminisced the final match of their victorious campaign last season.
We always have this knack of coming back and pulling things together
Rohit Sharma was quite confident as his team had always managed to turn the tables during precarious situations. The skipper gave credit to the bowling unit for defending a low total as well as Kieron Pollard for his 41* (25) which included three maximums.
"We always knew that we have this knack of coming back and pulling things together. I have to give a lot of credit to the bowling unit especially, because it wasn't a big total. It was about 148-149, and we defended that on a very good surface against a quality batting lineup. Have to mention Pollard here because that knock of 40-odd from him as well was very crucial."
My sixth sense said Dhoni is going to take the second run
Ishan Kishan scored 23 runs in the match but it was his run-out that was the talking point of the game. MS Dhoni went for a second run but Ishan who had anticipated the same managed to beat the CSK skipper and got an all important wicket.
"No one was expecting at that point of time that Mahendra Singh Dhoni would get run-out. It was just that my sixth sense said that he is going to go for the second run, so I just went in the 30-yard circle and I don't know how I just got that done."
It was a roller-coaster ride
Jasprit Bumrah was sensational on the night of the final as he conceded just 14 runs and picked a couple of wickets. He mentioned that it was a roller-coaster ride as the momentum kept switching sides.
"We always know, the team that loses their patience first are the ones that lose in such big matches. So we were just trying to keep that in mind. If we show unnecessary aggression, you could panic and then the execution becomes difficult."
Bumrah was summoned to bowl the penultimate over of the match. After conceding just 5 runs in the first five balls, he bowled a back of length delivery that was missed by the batsman. Unfortunately, wicketkeeper Quinton de Kock failed to get hold of the ball which resulted in four byes. However, the fast-bowler rather than expressing his displeasure walked towards the wicketkeeper and gave him a pat on the back.
"At the spur of the moment, you thought that he missed the ball but it's okay because at that moment, there was one more over. The game was still on. So if you show aggression, you show that you're not happy, you are down, then the keeper is already under pressure. Already, he's not happy that he's made a mistake but this is the place where teammates chip in and you help each other out. We knew that the game is still on. He did an important run-out that played a major role. He got Shane Watson out. It's our team culture that we take all the players together. We help each other when somebody needs help."
Mumbai Indians will face Chennai Super Kings on Saturday in this season's opener in Abu Dhabi.