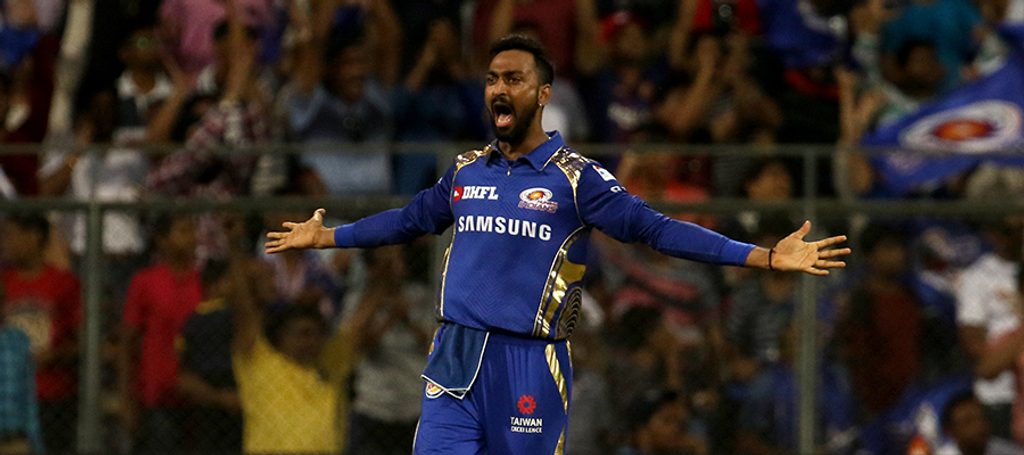 Krunal: Dream to play 2019 WC
mi
Our all-rounder Krunal Pandya has been improving skill-wise day in and day out right from the time he has joined us. Krunal was an integral part of the India 'A' side that won the limited overs leg in England and earned a call-up to the senior side for the T20I series against England as a replacement for an injured Washington Sundar.
"It has been a great journey for me and from where I started three years back with the Mumbai Indians to where I am right now. I am happy with the way I have evolved in the last three years."
Krunal knows that this is just the start. He has to achieve bigger things.
"It is just the beginning but the feeling was really good because from childhood you tend to dream to play for the country and suddenly when you get a call, it feels great."
"I was with the India 'A' squad when I suddenly got a call from the T20I side," the all-rounder revealed.
Though Krunal didn't get a game, it was a big moment for everyone back in Baroda (where his family resides) and for his brother Hardik Pandya, who is an established all-rounder in the national side.
"We've been playing cricket since childhood. It was like a dream come true for both of us. In the first T20I when Hardik and I shared the dressing room for India, it was a great feeling and in fact, he posted a picture also," he added.
"It is a good feeling to be with Hardik in the Indian team. We have played with each other for Mumbai Indians too. So it's good to play with him rather than playing against him," he cheekily said.
Krunal is a part of an India 'A' side for the upcoming quadrangular series that features India 'B' and the touring – Australia 'A' and South Africa 'A' teams.
"I have a lot to learn and a lot to achieve as well. I am looking forward to more cricket. I see it (Quadrangular series) as one more opportunity to go out there and perform."
Krunal is quite proficient in all three departments of the game. He's a smart bowler, a sharp fielder and a gritty batsman on the 22-yards. But is he a batting all-rounder? Or is he a bowling all-rounder?
"I am still figuring out if I am a bowling all-rounder or a batting all-rounder. (laughs) I like to work on all the skills. Whether it is bowling, batting or fielding. I don't want to be a half of something."
"I have been working both on bowling and batting — that's how I am preparing myself too," Krunal said.
Krunal has earned the reputation of being a specialist in the shortest format but the all-rounder is an asset to the team in the longer formats as well.
On being asked if the T20 specialist tag limits him, he said, "It's not like I want to play only one format. I want to improve and play all the formats. Lately, I have been playing one-day cricket along with T20s."
"I have been working hard on my game. Slowly and steadily, I am improving on every aspect. In the end, the most important thing is to improve by every game, every tournament or every season and that is what I am focusing on. I am not thinking about the result but purely on improving," the Baroda all-rounder said.
Krunal Pandya, like every other budding cricketer, has only one dream.
"My ultimate goal is to play for the country. To play for India in the World Cup and that is the next goal to be very honest."
The southpaw is confident of his progress and does reckon himself in the mix for next year's World Cup happening in the British Isles.
"I am going tournament by tournament or you can say match by match and if I do well consistently, I'll get what I want. So obviously at the end, the ultimate aim is to play the 2019 World Cup for India. I hope the way I am going, I will achieve that as well," Krunal concluded.
Krunal will be donning the India A colours in the upcoming quadrangular series commencing on August the 17th 2018.