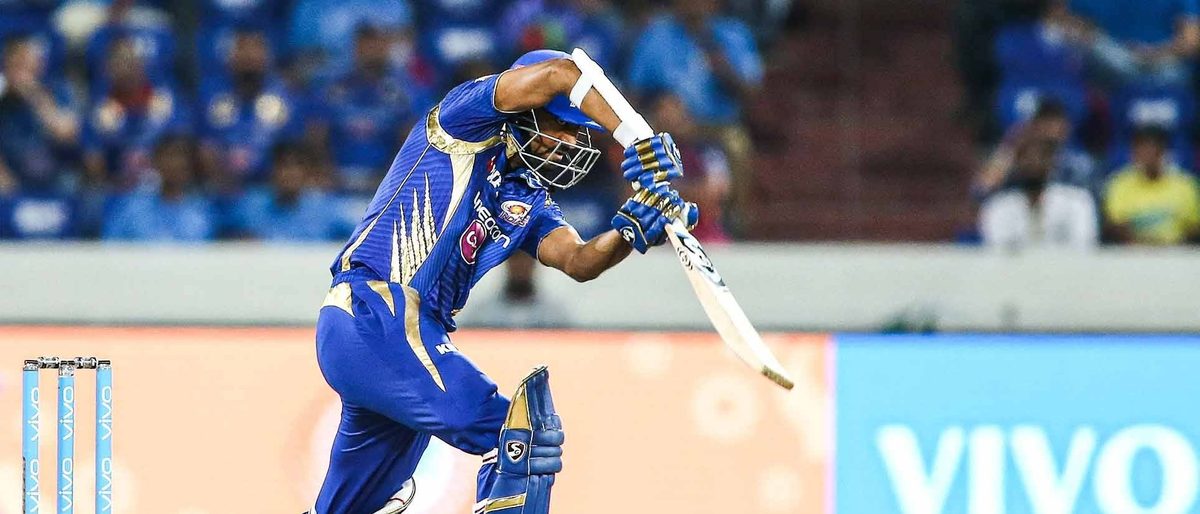 Krunal: MS Dhoni's dismissal was the turning point of the 2017 IPL final
mi
21st May, 2017. Mumbai Indians won a nail biting final by just one run to become IPL champions for the third time. Mitchell Johnson had successfully defended 11 runs off the final over and also accounted for the crucial wicket of Steve Smith.

47 from 38 in a low-scoring affair. The significance of this knock was unparalleled as Krunal rescued MI from 79/7 to 129/8 to keep them in the game.

In a telephonic interview, the man of the final, Krunal Pandya, spoke to mumbaiindians.com and shared some interesting insights from that historic night exactly three years since.

Here are some excerpts from the conversation:
Q: First massive final for you. How did you prepare for the IPL 2017 final in an individual capacity?
KP: It was my first-ever final. I was looking forward to it and was quite excited. We had done a lot of hard work though we didn't get much time to prepare for it because we were traveling the day before. There was less pressure and more excitement.
Q: Any particular advice from any family member before the final match?
KP: Nothing specific but everyone in my family was so happy. It was the first IPL final for me and Hardik together. My second season and his third, so they were excited.
Q: The team was reeling at 79/7. All big guns back in the hut. What was Krunal Pandya the fighter thinking?
KP: 79/7, I still remember, there was a strategic timeout around the 13th over. Mitchell Johnson and I were batting with seven overs to go. After the strategic timeout, I went (back) and took my leg-stump (guard). I said to myself no matter what, I'm going to play till the last ball of the 20th over. I will try to go for the big shots in the last two overs only. I didn't give up. I had full confidence that if I batted till the final over, we will get to 130-135. It was amazing that we managed to get there."
Q: 129 to defend. What discussion happened at the mid-innings break?
KP: Everyone was slightly upset since we didn't put up a good total on the board. But at the same time, we were focused. I remember Mahela pumped us up with a few words in the huddle. We were actually motivated and walked into the game that we have to fight and defend this total.
Q: RPS were in control of that chase. What was the match changing moment?
KP: When they were chasing, one particular moment we were ahead and then again Steve Smith started hitting in the latter part of the game. There were plenty of match changing moments but one obviously when Mahi bhai got out. That was the biggest turning point. Second was in the last over, Johnson bowled a wide yorker outside off-stump to which Smith played a proper inside-out shot that went straight to Rayudu. That was also a game turning point because Smith was set and he was batting well during that particular time. So there were two game changing moments, when MS got out and then Smith's dismissal.
Q: IPL Champion. Man of the Match in the final. Did you pre-plan on proposing Pankhuri or was it instinctive?
KP: Oh, it was totally instinctive. To get a Man of the Match award in an IPL final was obviously amazing. It was such a close game and I had contributed. The feeling was amazing and Pankhuri was also there at that time. While I was receiving the Man of the Match award, I realised that this was the best moment of my life and if I propose to her right now, it will be an icing on the cake. So yes, it was quite instinctive, I didn't pre-plan it because my focus was only on the game.
Put on your 🎧 and listen to the 2017 IPL final story from the Man of the Final 👉 @krunalpandya24 🏆#OneFamily pic.twitter.com/uWMDIDuzDN

— Mumbai Indians (@mipaltan) May 21, 2020