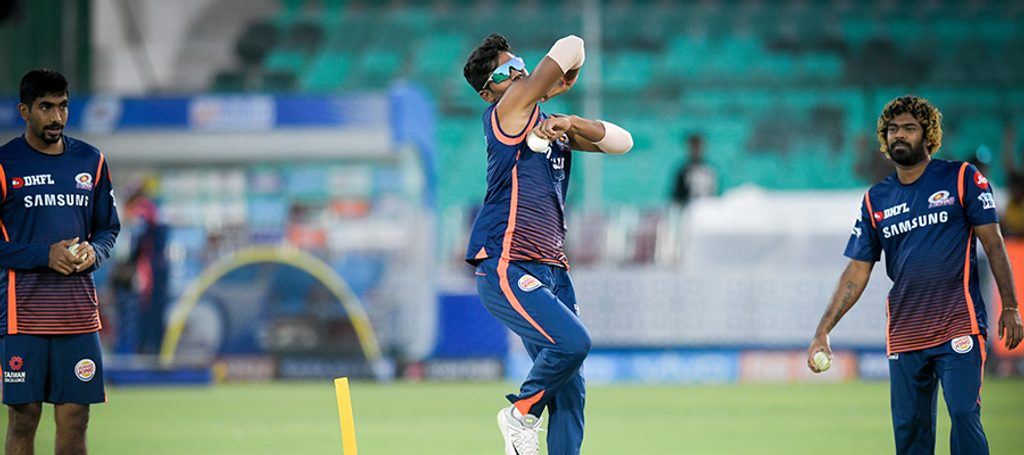 Learnt a lot from Krunal bhai, says Anukul
mi
Anukul Roy was the highest wicket-taker at the 2018 ICC Under-19 World Cup in New Zealand. His 14 wickets in six games came at a miserly average of 9.07. And he picked up a wicket every 14 balls as India went on to win the tournament in style.
The left-arm spinner may not have got to play a match in Mumbai Indians colours but, make no mistake, he was as vital a member of the squad as anybody else. The 19-year-old showed great heart during training sessions, practice games, match simulations and, of course, the gym. Needless to say, he goes home a better cricketer.
His interactions with the seniors has held him in good stead. He can't thank Krunal Pandya enough for guiding him throughout the season. "I have learnt a lot from Krunal bhai. He has taught me a lot of things about bowling — varying my pace, how to study a batsman and his weaknesses, what to bowl to which batsman and so on," Roy says. "Even during practice matches, he kept telling me how to go about my bowling. I also made it a point to watch him bowl during the tournament. I feel good about my game. Now, I know how to approach a batsman in Twenty20 cricket. This will help me a lot as I try and establish myself as a cricketer," he adds.
Roy, who returned figures of 5/14 against Papua New Guinea Under-19 before rocking Zimbabwe Under-19 with 4/20 in the biennial showpiece event, also praised JP Duminy for helping him out during the season. "JP bhaiyya is so disciplined. He says good things. According to him, a batsman must try for singles initially. Then, the doubles and fours and sixes will automatically follow. He also taught me so many things about fielding. He said a fielder must first pick the ball. No matter how fast the ball is travelling, you have to try and pick the ball. Once you do that, you can effect direct hits and also save runs on a consistent basis," Roy says.
Needless to say, these two months with MI have made Roy a wiser and better cricketer. We can't wait to see more of him.