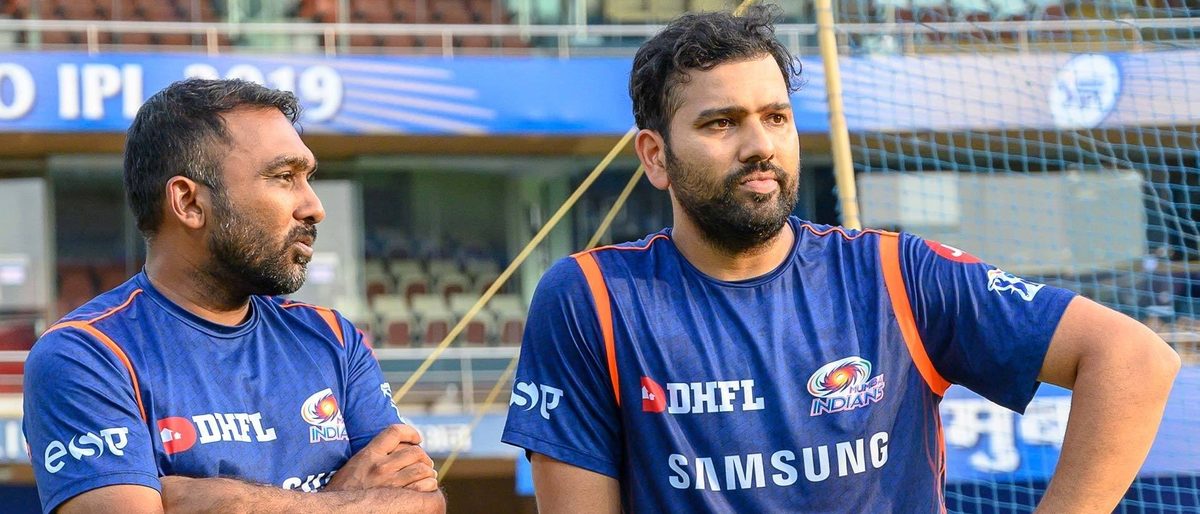 Mahela: Gathering information before stepping out is Rohit's strength
mi
Mahela Jayawardene has been associated with Mumbai Indians for three years now as the Head Coach. The former Sri Lankan skipper has played an important role in taking the franchise to new heights.
He has attained remarkable success with the team going on to win the IPL twice in three years. His international experience has undoubtedly come handy for the side which is filled with talented players.
In a video interview with Sony Sports on their Instagram account, Mahela spoke in detail about Rohit Sharma's captaincy, Bumrah and different characters in the MI dressing room.
Rohit Sharma is an instinctive leader
Winning four IPL titles isn't a cakewalk and Jayawardene understands the value that Rohit Sharma brings to the side.
"He is an instinctive leader for sure. But at the same time, Rohit gathers a lot of information as well, I think that's his strength."
"We have certain meetings because there has to be planning you can fall back to when things are not going well. Rohit does get a lot of information and he likes to know things. He uses that out there in the middle. That's how he reacts and all that."
Out there in the middle, it's a tough place to be a captain
It's a different challenge when you're one of the best batsman and the captain as it inculcates a certain level of responsibility. Jayawardene stated how Rohit had been driven with the leadership role even outside the field which made him better at his craft during tense situations.
"Sometimes you walk into a team room and you see Ro (Rohit) with the analyst just looking at some things and all. It's our job to give him that information because out there in the middle it's a tough place to be as a captain. It's not easy, I have done that as well. So as long as you are prepared and you are instinctively making those calls and being proactive, that's all that you can ask from him and Ro is brilliant in that."
When Bumrah goes out in the middle, there is a different beast
In the last few years, Jasprit Bumrah has established his authority as one of the greatest modern-day pacers. Hardik Pandya too has gone on to become an integral part of the team set up not just for MI but also for India. Jayawardene lauded both of them and appreciated the talent in the dressing room.
"Boom (Jasprit Bumrah) is quiet but when he goes out in the middle there is a different beast. Hardik (Pandya) can be a bit loud off the field and he can be loud on the field as well. I enjoy that. That dressing room, we got some amazing guys. So talented. It's been a pleasure managing those guys and being part of the franchise."
Mahela stressed on the need of creating an environment which would allow the players to express themselves better. He also mentioned how managing the players was important.
"All these guys have different characteristics. You need to allow them to express themselves. You need to create an environment where these characters come together and perform. It's more manageable. You need to be a manager for these players."