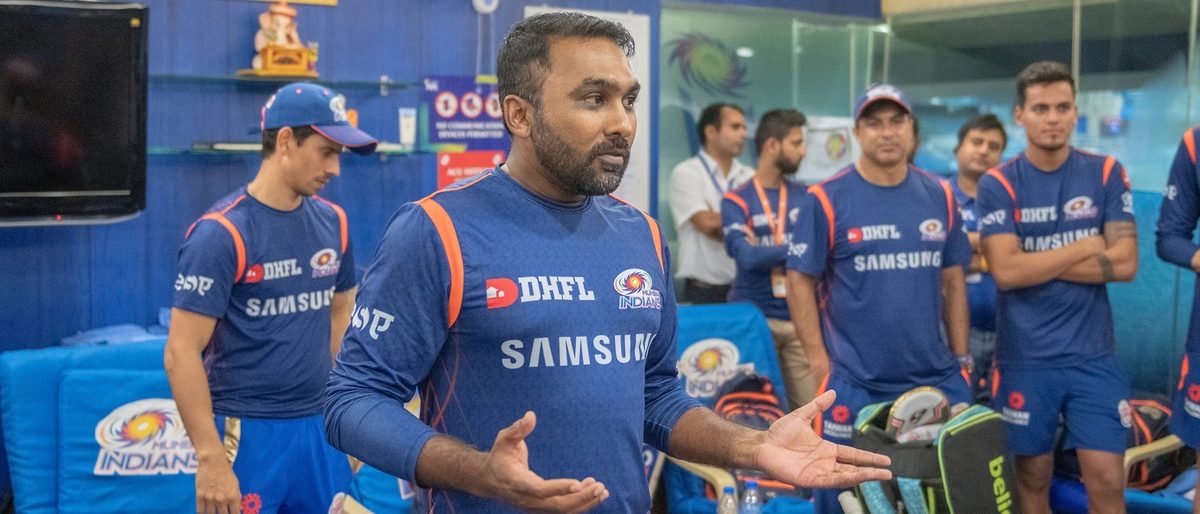 Mahela: No purple or orange caps, but we got the trophy that counts
mi
Mumbai Indians pulled off a sensational last-ball victory over Chennai Super Kings in Hyderabad on Sunday to become four-time Indian Premier League (IPL) champions and the most successful team in the history of the competition. All members of the MI squad have played a role in our latest title triumph and it isn't something that went unnoticed by our head coach Mahela Jayawardene.
The Sri Lankan legend emphasized on how MI were never a one-man team in a rousing speech in the dressing room after our conquest. "Today, we never gave up. Yes, we made mistakes, but we just kept coming back, that's important. That is the culture you need to create and throughout the season everyone has put their hand up. Yes, we don't have a purple cap, we don't have an orange cap but who cares, we got this," Jayawardene said pointing at the IPL trophy.
Our Director of Cricket Operations, Zaheer Khan was full of praise for Man of the Match Jasprit Bumrah following our win. He asked Bumrah about the secret behind his success shortly after match. "I just try to be calm and I'm always learning from all the legends of the game in the team that we have over here. Trying to execute and keep things simple whenever you bowl (helps)," Bumrah said.
Bumrah went on to reveal how he's developed his out-swinger this year after the continuous insistence of Zaheer. "He's (Zaheer) been behind me since the tournament began, so I told him that I'll bowl it, but he was behind me all the time saying 'you should bowl it more often', so after I bowled it today (against MS Dhoni) he was very happy," Bumrah added.
Zaheer then labelled Bumrah a special talent and wished him all the best for the future. "I wish you all the luck and keep doing the good work that you have been doing. You know, you have special talent and I hope you keep on growing with your bowling and keep on understanding the game more and more and take it to the next level. All the best for future matches," he said.