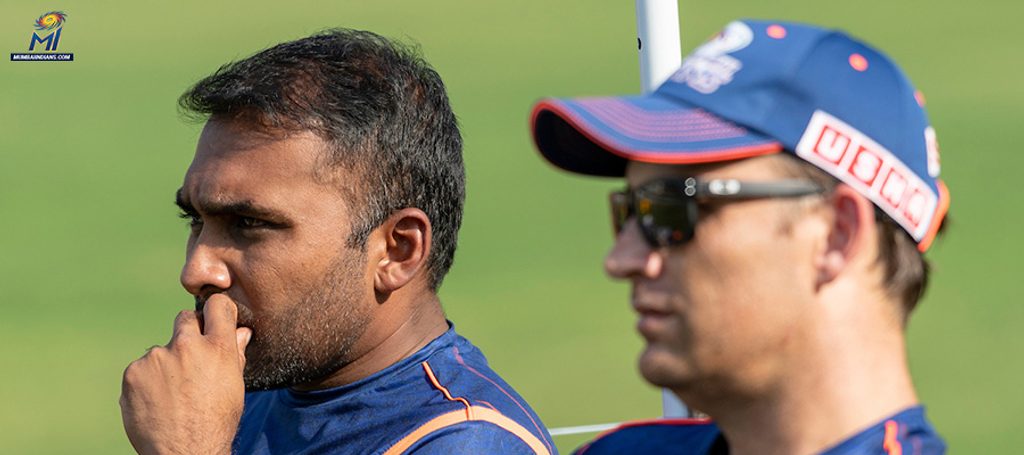 MI Camp: Boys return home
mi
The MI pre-season training camp moved from the Reliance Corporate Park to the Wankhede Stadium on the second day. Mumbai Indians will play their season opener against Delhi Capitals on this very ground on March 24.
Hardik Pandya and Krunal Pandya continued to train on Day 2 of the pre-season camp while wicket-keeper batsman Ishan Kishan also joined the training after arriving in Mumbai on Tuesday morning.
Head coach joins the camp: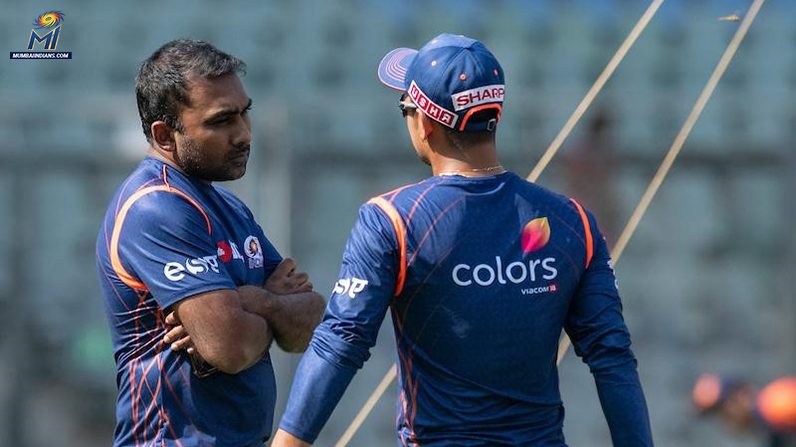 Mahela Jayawardene having a conversation with Ishan Kishan
Head coach Mahela Jayawardena joined our boys at the training camp on Wednesday. Mahela was seen sharing tips with Ishan Kishan and also worked closely with Hardik on his batting. This is Mahela's third season with the team.
Warm-up, nets:
Hardik, Krunal and Ishan warmed up before hitting the nets. Hardik, like day one, first took the ball in his hands and bowled to his elder brother Krunal Pandya. Krunal Pandya was timing the ball well and took up match simulation challenges with batting coach Robin Singh.
In one such instance, Robin asked him to score 10 off 3 balls. Krunal tucked the first ball away to the leg side, which was declared as a single.
The second ball, under pressure, was smashed over long-off for a six. Krunal needed three off the final ball and ended up lofting it over long-on for another boundary, thus winning the challenge.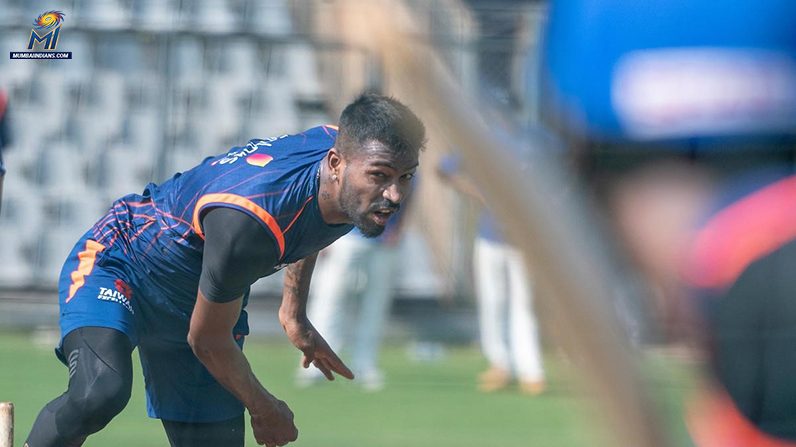 Hardik Pandya bowls to his elder brother Krunal Pandya
Hardik Pandya also padded up to have a knock in the nets. He was constantly talking to Robin Singh and Mahela Jayawardene regarding holding his posture. The swashbuckling right-hander also was hitting to all parts of the ground to end the session on a high.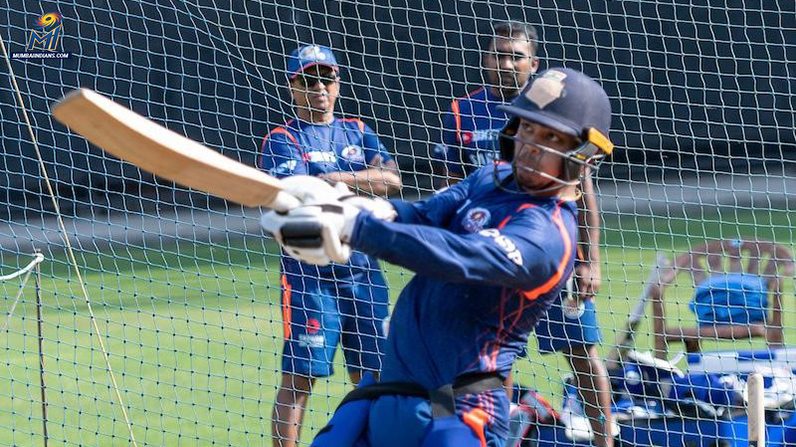 Ishan Kishan rocks back and pulls one through midwicket
Ishan Kishan was the next to pad up. He batted for the first time ahead of the new season in the training camp. The talented southpaw was seen practising some cheeky shots in the nets. Kishan has had a stellar season with Jharkhand in the domestic circuit and will aim to continue in the same vein for the Men in Blue and Gold.
Ishan teams up with James:
Ishan Kishan also put on his wicketkeeping pads and wore his gloves to take some short catching practice from fielding coach James Pamment. He was stretching, diving and had a good time taking notes from the expert Kiwi. Ishan was also put through a fielding drills in which he practiced high catches, ground fielding and throws without his wicketkeeping gloves.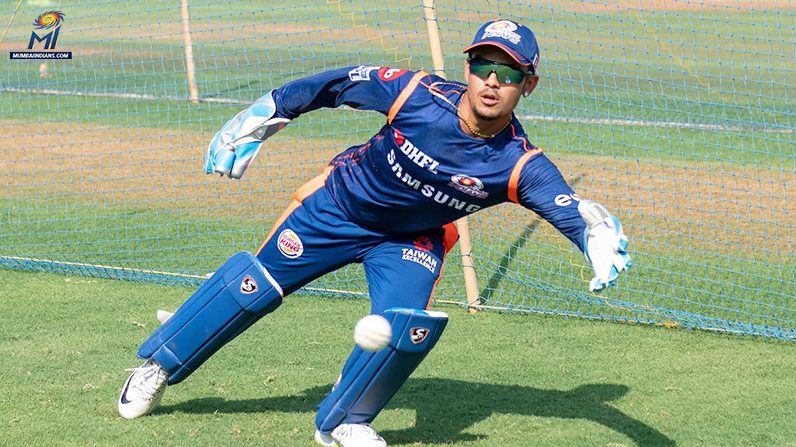 Ishan Kishan had a fruitful session with fielding coach James Pamment
Hardik Pandya brought curtains to the day by deciding to take some light fielding drills. Hardik continues to recover from the injury that he sustained before Australia's limited overs visit to India.
For more from the MI Camp, stay tuned to mumbaiindians.com