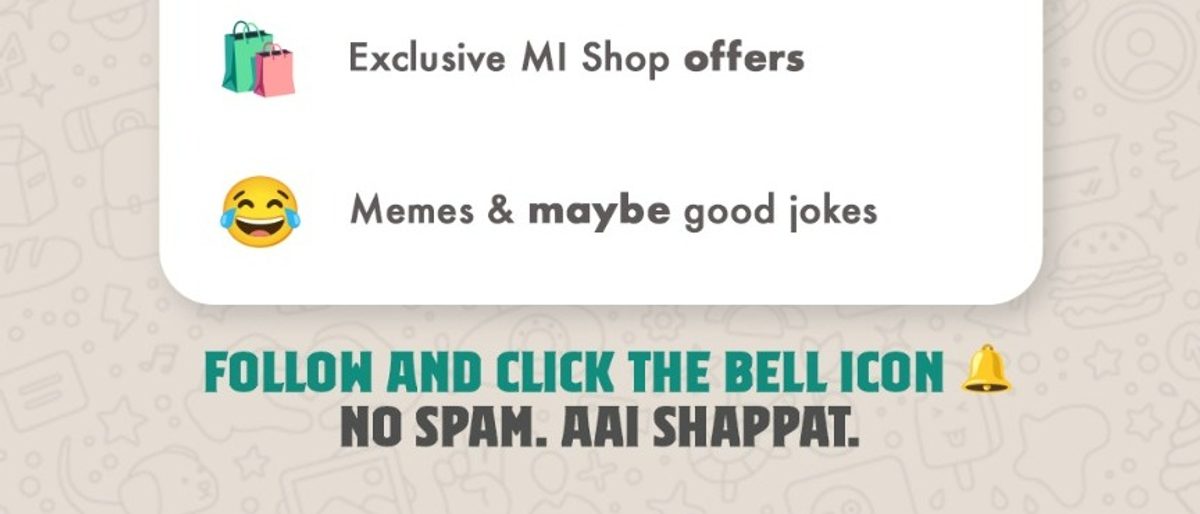 Mumbai Indians' very own WhatsApp channel Aala Re!
mi
Every family has a WhatsApp group. Our #OneFamily has a WhatsApp channel. Your favourite team is literally at your fingertips now. On your phone, on your most-used app, in its latest feature.
It's going to be your regular source of fandom – from videos, to news, to (hopefully) funny memes, to exclusive offers on the MI Shop, to the latest wallpapers, and everything MI under the sun.
So Paltan, what are you waiting for? Hop on this link: https://whatsapp.com/channel/0029Va29iV32UPBHlhv8Gf3s, and click on the bell icon to never miss an update. Also check if your WhatsApp needs to be updated. You should get the access to MI's channel soon. Let's get the celebration going!