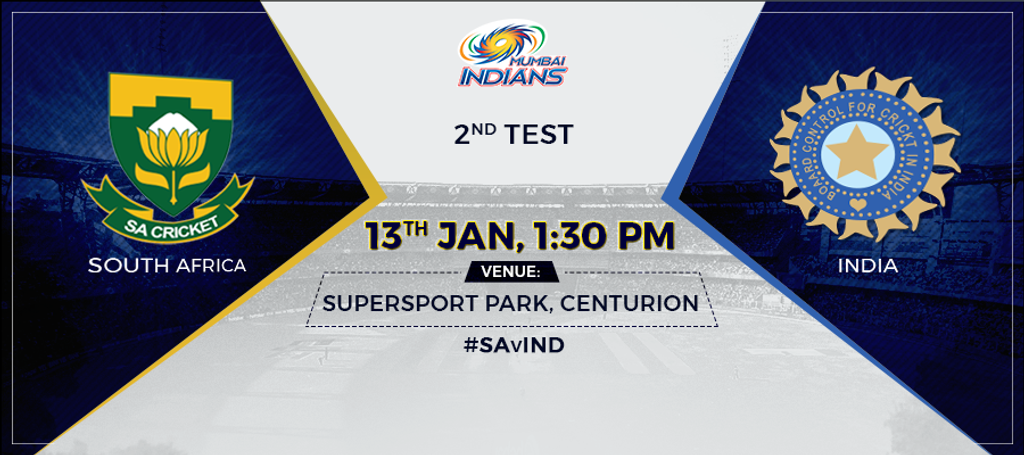 Pressure on Indian batsmen to fight back
mi
Plot:
Before the tour of South Africa, the Indian team bossed a few teams in their own backyard. Their batsmen seemed to be in prime form and scored heavily in all formats of the game. South Africa though was a different ball game for them, and perhaps the Indian batsmen deserved a warm-up game to acclimatise to the alien conditions in the rainbow nation. The surface in Cape Town had nothing in common to most Indian tracks. There was pace, bounce, carry and enough lateral movement to unsettle the best batsmen across eras. The lack of a warm-up game cost the Indian batsmen eventually, with the batting proving to be the difference between the two sides.
The Indian bowlers surpassed many expectations, and bowled well as a unit. Bhuvneshwar Kumar gave the team a perfect start on Day 1 in Cape Town, while the others followed him and stepped up in due time. The only challenge they posed throughout the Test was when AB de Villiers & Faf du Plessis went on the counter-attack which even allowed the South African tail to wag and post 286 – a few runs too many in the end. Team India's bowlers didn't repeat the same mistake in their second innings when they bowled the hosts out for just 130. Jasprit Bumrah had an impressive debut, as he accounted for ABD's wicket in both innings.
It's the batting that worries India at the moment. As harsh as it may seem and sound, one can expect a few changes to be made for the second Test. The ones feeling the heat are Shikhar Dhawan, Rohit Sharma & Wriddhiman Saha. Ajinkya Rahane could make a strong case to make a comeback, and there has been extensive talk about his exclusion from the first Test. The bowling may not change and Kohli could opt for 5 bowlers once again. There could be a case for Kohli to opt for a sixth batsman, but the conundrum of dropping either Hardik Pandya or a bowler. However, that will be a bold call to make!
South Africa lost Dale Steyn in the first Test, but their reserves are strong. Chris Morris should take his place, and he will add the extra advantage of his skills with the bat. Morris can generate good pace and bounce himself. Rabada, Philander & Morkel will not get any easier to face. The Proteas will hope that their top order puts together a few runs, and not let all the pressure get soaked in by the middle order. Hashim Amla hasn't had the best of times in the last few months and will want to make an impact soon. All the Protea batsmen will be tested once again by the Indian bowlers who will have their tails up.
Stage:
SuperSport Park, Centurion:
Newlands was full of seam movement and swing, while Centurion has a bouncy track. With that bounce, will come some sheer pace as well. Bowlers on both sides will relish having another fruitful outing. Batsmen will have to adjust to the sharp bounce on the pitch. The horizontal-bat shots could be on frequent exhibition here.
Acts:
Indian openers vs Vernon Philander:
Facing up against Vernon Philander against the new ball can prove to be a test of your character and patience. Murali Vijay and Shikhar Dhawan did not have it easy. The key to tackling Philander could either be utmost patience or uncanny aggression, which could unsettle his line & length. Will the Indian openers play their natural game?
Jasprit Bumrah vs AB de Villiers:
Before the day of the first Test, nobody would have expected Bumrah to receive his Test cap. The move didn't prove to be too bad, as the pacer went on to claim AB de Villiers in both innings. Bumrah got the ball to swing and even lift off good lengths. ABD will play his natural game, even if the Proteas are in trouble. This could give more opportunities for Bumrah to take his wicket again.
Cheteshwar Pujara vs Kagiso Rabada:
Rabada has grown leaps & bounds for the Proteas in the past two years or so. He is now the number 1 ranked bowler in Tests. Pujara was always earmarked as someone who could do what Rahul Dravid did for India. Apart from a couple of innings here and there, Pujara hasn't really lived up to that reputation yet. He will have to be the cornerstone of India's batting, but Rabada is a smart bowler. He can take the ball away and bring it in occasionally to fox batsmen. This contest will be vital for both teams.