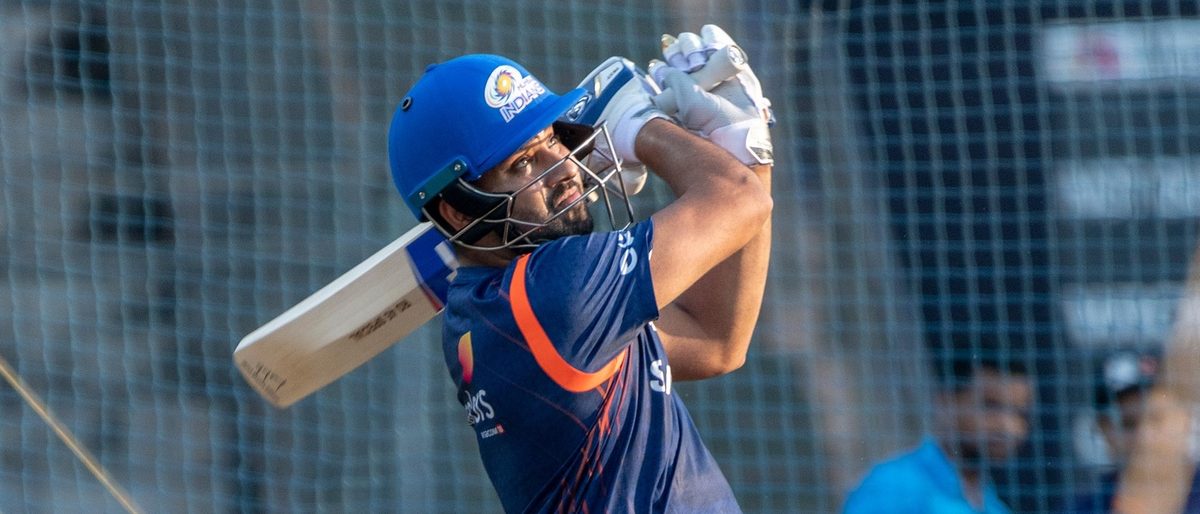 Rohit confident of India's bowling attack for NZ tour
mi
As India prepare themselves for a full-fledged series against New Zealand, Rohit Sharma spoke to Business Line. India will also be playing two Test matches which will be a part of the ICC World Test Championship.
On playing New Zealand in New Zealand
The Indian opener recollected the Test series between both the nations in the previous New Zealand tour. He spoke about the conditions there and how India gave the Black Caps a run for their money despite losing.
"New Zealand is not the easiest place to play cricket. Last time, we lost the Test series (0-1) but we gave a good fight. But this bowling attack of ours is completely different from what we had back then."
I have never seen the ball swing so much in India as it did in Pune
Rohit displayed sensational form in the series against South Africa at home where he registered a couple of centuries on his debut as an opener followed by a double century in the last Test as well.
"Facing the new ball in any conditions is not that easy. Of course, it's a lot tougher outside India. But then, we played three Test matches against South Africa and I have never seen the ball swing so much in India like it did in Pune (second Test). The first few overs that they bowled, the pitch was damp and so they got pretty much everything out of it. In Ranchi also, we were three down in no time."
With the conditions expected to be challenging in New Zealand, Rohit asserted that prior experience of playing there will be valuable for him.
"I know what to expect as I have been there the last time (2014 series). Not the easiest of conditions but I will be ready for that challenge."
I have enjoyed batting up the order
While Rohit Sharma made his Test debut in 2013, it was only last year when he was offered the opening role which he grabbed with both hands. However, he is quite content that he got an opportunity at the top in red-ball cricket.
"I know I could think that way. I know it happened late but must have happened for good. That's what I am thinking now honestly. In fact, I am happy that whatever is going on in my career right now is in my favour. Whatever has happened in the past, I cannot change that. I am happy that at least an opportunity to open the batting came to me and I have enjoyed batting up the order."
Milestone 🚨

Rohit Sharma surpasses Sanath Jayasuriya as the leading run scorer in a calendar year across formats. pic.twitter.com/E4Cr7n6ret

— BCCI (@BCCI) December 22, 2019
The milestones are fine but winning every series is what we focus on
It was a spectacular 2019 for Rohit Sharma. Right from being the highest run-scorer in the World Cup to scoring most centuries in the year, he broke several records. He also scored the most runs as an opener, i.e. 2442 runs in a single calendar year. The 31-year-old remarked that milestones will keep coming as long as he's performing well.
🗣 "Extremely grateful for the year I've had. I've enjoyed batting but there's no way I'm stopping." - Rohit Sharma #OneFamily #CricketMeriJaan @ImRo45 pic.twitter.com/KvfR5xEghk

— Mumbai Indians (@mipaltan) December 24, 2019
"I don't know how to describe it but I am really happy about what we could achieve as a team. If you know me, at no stage of my career has personal glory been important. The milestones are fine but winning every series is what we focus on. If you are playing well, milestones will be reached along the way. I would take credit for the fact that I now understand my game very well than what it was previously. I stuck to my gameplan and that actually worked for me."
What does Rohit Sharma plan to do once he's done with the game?
"I don't make such plans. Right now, there are a few World Cups to be won."