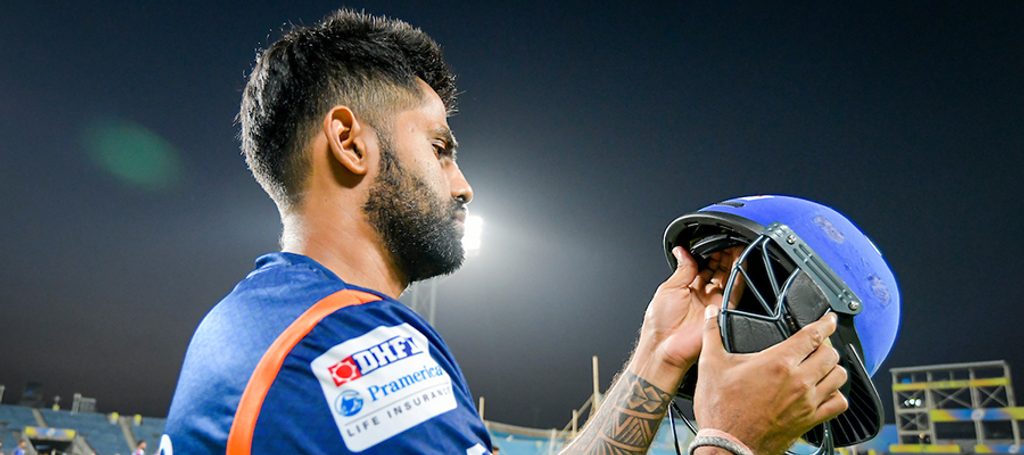 Surya willing to become an opener
mi
Suryakumar Yadav was a revelation for the Mumbai Indians in the 11th edition of the VIVO IPL. The attacking middle-order batsman was given a new role – to open the batting with the explosive Evin Lewis and the Mumbai batsman responded in style.
He ended as the leading run-getter for us, amassing over 500 runs in the season. The stylish right-hander was rewarded with a spot in the India 'A' team for the Quadrangular series involving India 'B', South Africa 'A' and Australia 'A'.
In an interview with mumbaiindians.com, Suryakumar Yadav spoke on his call-up and what he has planned in the future for himself.
"I am very happy to get an India A call-up. It is almost one step closer to the national side but at the same time I would like to live in the present," Suryakumar, who hit 61 fours in the 2018 season for MI, said.
"I'll just try and take one step at a time, one game at a time and the process which I am following now will be very important for me to going into the Quadrangular series," he added.
On being asked about his preparations going into the quadrangular series, Surya said, "Currently the preparations are going really well and I am very happy with it."
"I try to keep it very simple rather. Cricket is a very simple game if we try and keep it simple, it becomes very easy for us too."
Does he believe in spending long-hours while batting in the nets?
"I try and do lot of smart practice, I don't like a lot of quantity, I totally focus on quality work. If I am doing nets for around an hour, I'll try and create a few match situations."
"I try to put myself under pressure, create such situations and practice that way, so that when I face such situations in the game, it gets easier for me."
"I don't like to bat for a long time like 2 hours, 4 hours, 6 hours. Instead, I like to bat 1-1.5 hours, take positives from that and just move out."
Suryakumar had a successful time opening the batting for MI and expressed his willingness to take up the new role in the limited overs formats for Mumbai in the domestic circuit.
"I'll be trying to take that as a challenge and a responsibility for my state team, try to open in One Dayers and T20s because I actually took it as a challenge and an opportunity during the [VIVO] IPL."
He heaped praise on the team management for giving him an opportunity up front.
"The MI management gave me a chance to express myself in a big tournament like the [VIVO] IPL and I really enjoyed my new role."
"I would really like to do it in the coming domestic season for my state," the 27-year-old said.
Talking about utilizing the opportunity to train during the off-season, Surya stressed on the importance of improving fitness levels.
"I think for a big season it is very important how your fitness levels are because as you see our season starts in September and it directly ends in March-April after the [VIVO] IPL".
"So it becomes important to use these 2 months very smartly to become fit for the next 6 to 8 months but at the same time as the tournaments come closer you have to give a lot of rest to your body as well so that you're fresh to play matches, " he concluded.
The first round of matches in the Quadrangular series have been washed out in Vijayawada. If things go as per plan, Suryakumar will get an opportunity to turn up for India 'A' on August 23 against Australia 'A'.