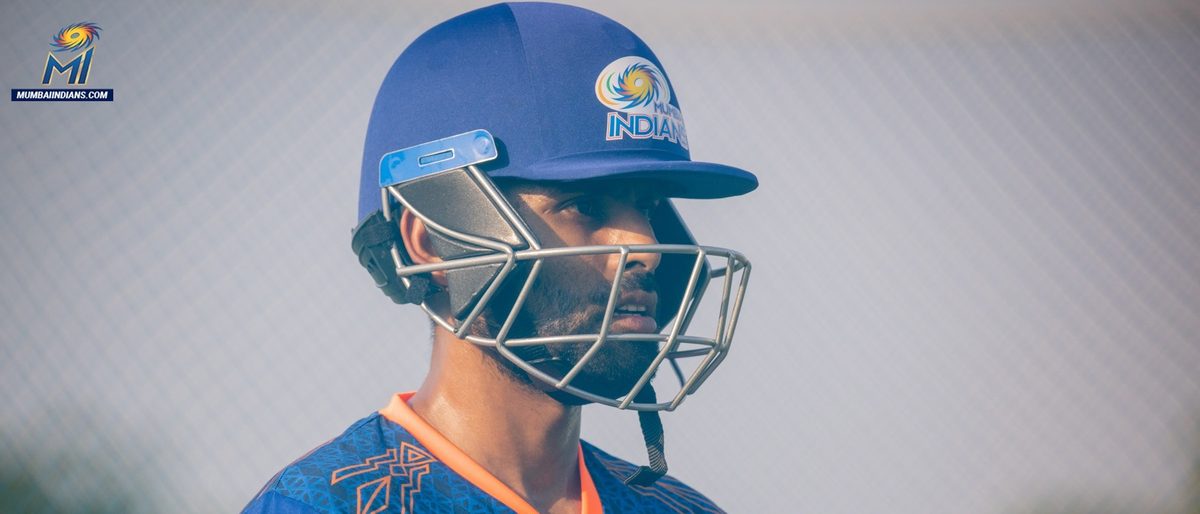 Suryakumar Yadav: Things started changing when I came to MI in 2018
mi
Winning a Man of the Series in your debut ODI assignment is an extraordinary feat. Throughout the series, there wasn't a single moment where it looked like Surya was under pressure.
Batting in full flow, his strike rate of 122.77 was a talking point. After making a great impression in his maiden year, he's looking forward to the T20I series. It will be Team India's final assignment in the shortest format before the T20 World Cup.
Suryakumar Yadav interacted with the media at the post-match press conference. He spoke in detail about representing India, how he took up responsibility while playing for MI and more.
Really excited for the journey ahead
"Everyone dreams of playing for India. There has been lots of efforts, grind and patience behind this. It has been worth the wait and I'm really happy about it. From here on, how I build it is all in my hands. I'm really excited for the journey ahead."
Disappointed to not convert my start in the last couple of games
"I gained a lot of confidence in the first game. Really disappointed that I had an opportunity to win the game for India in the second ODI but couldn't do so. Even in the third ODI, but that's what I'm going to keep in mind, learn and move forward."
Things started changing when I came to MI in 2018
"I have always been batting the same that I am batting right now. After I came to Mumbai Indians in 2018, things started changing a bit. I got to know what my responsibility is. How to go about my game and how can I take it one step ahead. That's when I started practicing even more. I talked to all the players who knew me really well since the last 5-6 years. I am happy with the way things are going."
I try to keep things simple and follow my routine
"Talking about the strokes, I have been a Mumbai boy. The types of cricket you get over there, club games and domestic cricket, they are very challenging. There, automatically I have to think what strokes I have to play on that kind of wickets. The same thing I have carried on to the international stage as well. I will be doing the same things, just try to keep things simple and follow my routine."
Chahar gained confidence playing for MI
"Rahul Chahar has gained a lot of confidence playing for Mumbai Indians. He didn't have a great first game this season, but the MI management continued to support him and he bounced back with a Man of the Match performance."
"In the Indian team as well, we have the same culture. The whole team management showed full support and I was really happy to see him bowl so well. The wicket wasn't quite helpful for the bowlers but he still bowled well."
Suryakumar Yadav's journey to international cricket has started with a bang. It will be interesting to see how he carries himself from here. He has a lot of challenges coming up with the IPL and T20 World Cup to follow. Surya will be ready to give his best when the time comes.