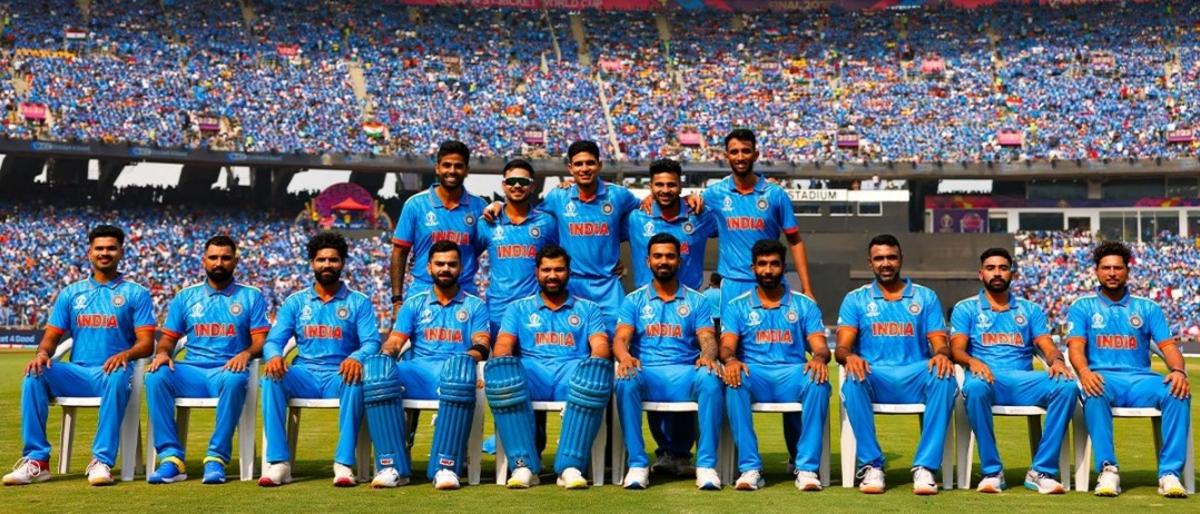 Team India, you are our pride!
mi
Yes, we were favourites and expected to win. The streets all across the country were meant to be a sea of blue in the night. The firecrackers, the chanting, the shouting, the cheering, the sloganeering was meant to go on until the wee hours of the morning. The last two months seemingly had every piece of the puzzle fall into place. It really was expected to come home.
November 19, 2023. For an entire generation 2003 has been a scar. Team India were on a winning roll, Sachin Tendulkar was the leading run-scorer in the tournament by a distance, every team coming our way was being decimated. And yet, on that fateful afternoon in Johannesburg, dreams were crushed. A sense of emptiness just wouldn't leave us. Ahmedabad last night was 2003 all over again.
The difference though, and a big one at that, was that this time around, India were the ruthless force. At home. In familiar conditions. With a team that had every box checked. India were what Australia were in 2003.
From the dream starts that our captain inspirational, Rohit Sharma, would get the team off to and set the tone, to Virat Kohli turning into a true beast-like run-machine with a whopping 765 runs at an average of 95.62, to Mohammad Shami knocking over batters by the dozen, to our very own Jasprit Bumrah fizzing them around at his lethal best. This batch has given us a million reasons to smile over the last two months. A ten-match unbeaten streak through a season is no joke.
Thank you Team India, the silverware might take another four years to come home, but in you, we take pride.