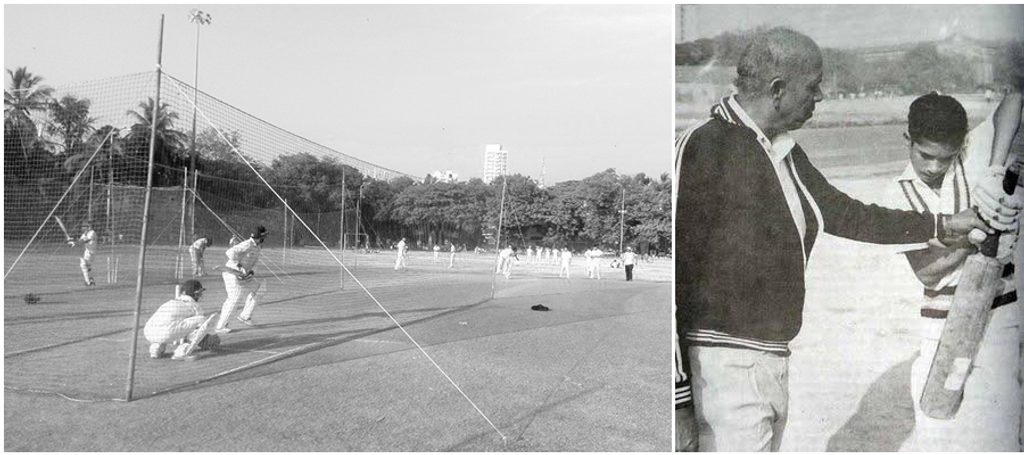 Tribute to Mumbai's favourite teacher: Ramakant Achrekar
mi
1993, Mumbai. India was taking on England. Vinod Kambli scored a mammoth 224, Sachin Tendulkar supported with 78 and Pravin Amre scored 57. India went on to dominate England and there were placards on display which read – Shardashram vs England.
For those who don't know, Shardashram (High school) was a dominant force in interschool cricket back in the 80s. Ramakant Achrekar, the school's head coach, was the brain behind all of this. He saw talent, poached it and then nurtured it to become the best.
Achrekar was a prominent name in Mumbai. He rocked the cradle of Mumbai cricket in Shivaji Park producing over a dozen international cricketers. His most famous protege Sachin Tendulkar went on to break almost every batting record after making his debut for the nation at a tender age of 16.
Sachin, Kamble, Amre and many others used to shuffle between nets at Shivaji Park to playing matches in different parts of South Mumbai on Ramakant Achrekar's famous scooter.
On January 2, all of them came together for the last rites of their favourite coach at the very same Shivaji Park. Achrekar got a guard of honour from the young cricketers of Shivaji Park after his corpse was taken to the Kamat Club, where the likes of Sachin Tendulkar spent hours training under his watchful eyes.
Among a number of names coached by Achrekar — Balvinder Singh Sandhu, Sanjay Bangar, Vinod Kambli, Paras Mhambrey, Lalchand Rajput, Pravin Amre, Chandrakant Pandit, Sameer Dighe, Ramesh Powar and Ajit Agarkar went on to represent India.
Achrekar has influenced the decision making of many cricketers. Pravin Amre made a move from Mumbai to Railways only after listening to Achrekar. Amre then got a call-up to the Indian Test side.
Achrekar always supported players to go with their natural instinct. This is one of the many reasons Vinod Kambli's first runs in International cricket came through a six.
An emotional Sachin Tendulkar, his most successful ward, penned an emotional message after the passing away of his childhood coach.
He wrote: "Cricket in heaven will be enriched with the presence of Achrekar Sir. Like many of his students, I learnt my ABCD of cricket under Sir's guidance…
His contribution to my life cannot be captured in words. He built the foundation that I stand on…
Last month, I met Sir along with some of his students and spent some time together. We shared a laugh as we remembered the old times…
Achrekar Sir taught us the virtues of playing straight and living straight. Thank you for making us a part of your life and enriching us with your coaching manual. Well played Sir and may you coach more wherever you are."
For everytime someone recalls Sachin, Achrekar's name will follow suit. Shri Ramakant Achrekar, Mumbai will miss you on your scooter with a coat and that tweed cap. Rest In Peace.