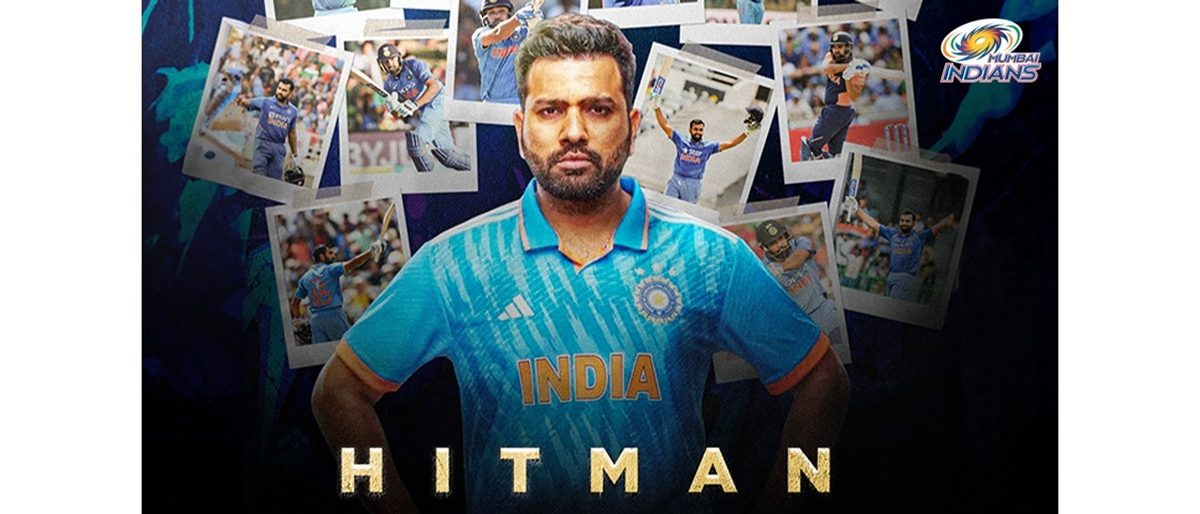 10,000 reasons to celebrate Rohit Sharma
mi
Dynamic, aggressive, match-winner, elegant, hard-working, captain, leader, icon, legend….. the list of adjectives falls short of summarising what Rohit Sharma has been to the cricketing world.
From a young dreamer from Mumbai's famed 'Khadoos' school of cricket in the early 2000s to a modern-day champion of methodical excellence in 2023, the Hitman today has gotten himself enrolled into a unique club of cricket stalwarts with 10,000 or more ODI runs in their folklore.
Say hello to the second-fastest (in terms of innings batted - 241 innings), the sixth Indian - after Sachin Tendulkar, Sourav Ganguly, Rahul Dravid, MS Dhoni and Virat Kohli - and the 15th international cricketer to officially take membership in the 10K club in 50-overs cricket.
Here's the road to 10,000 ODI runs for the great man. Let's rewind the clock and go back in time, shall we?
Spoiler alert: On five occasions, an iconic opponent has been a checkpoint for the Indian captain's milestone runs in the ODI format.
Rohit Sharma's Milestone Runs Since his ODI Debut

Runs

Opposition

Mat No.

Date

DNB

v Ireland

Debut

23-Jun-07

1st Run

v South Africa

2

26-Jun-07

1000

v Sri Lanka

46

5-Jun-10

2000

v England

87

23-Jan-13

3000

v Australia

108

2-Nov-13

4000

v Ireland

132

10-Mar-15

5000

v Australia

148

23-Jan-16

6000

v Australia

168

1-Oct-17

7000

v Pakistan

187

23-Sep-18

8000

v Australia

206

13-Mar-19

9000

v Australia

224

19-Jan-20

10000

v Sri Lanka

248

12-Sep-23