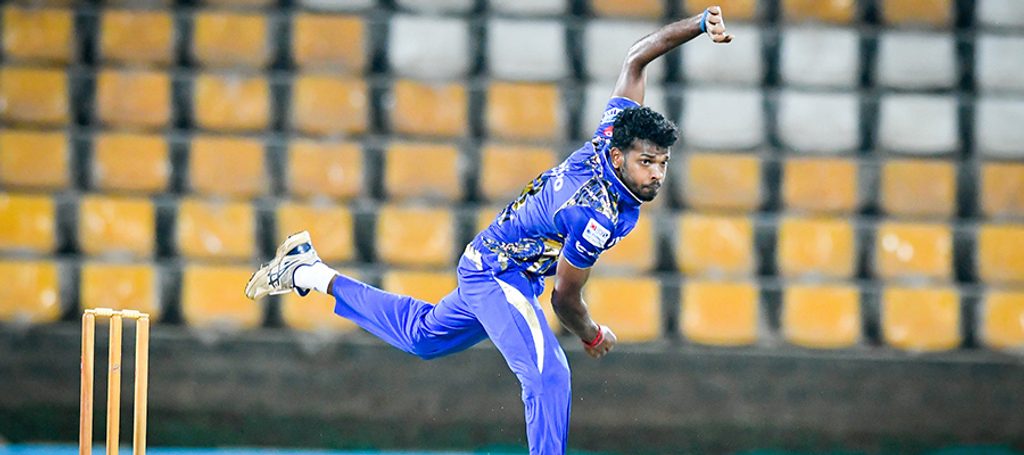 I can feel the improvement in my bowling: Nidheesh
mi
Prior to the start of the 2018 VIVO IPL season, MD Nidheesh had two things on his wishlist: play a match at the Wankhede Stadium and meet Sachin Tendulkar. He ticked one box. The right-arm pacer, who represents Kerala in domestic cricket, did not get an opportunity to display his skills in the tournament, but he improved by leaps and bounds during the two months he was with the Mumbai Indians squad.
The 27-year-old spoke at length about what he learnt from his interactions with Jasprit Bumrah, Mustafizur Rahman and Mitchell McClenaghan.
"Bumrah, Mitch and Fizz are proven performers. They represent their respective countries at the highest level. I have enjoyed watching them as well as talking to them. Bumrah is a quick and aggressive fast bowler. He can bowl whatever he wants depending on the situation. He is also very good at the death. I have spoken to him about his bowling. It's amazing to watch his do specific workouts in the nets. He would go and work with Mali (Bowling Mentor Lasith Malinga) in the adjacent net and do spot bowling, try out wide yorkers and on-the-stump yorkers," Nidheesh says.
The pacer trained under Aussie legends Dennis Lillee and Glenn McGrath at the prestigious MRF Pace Academy in Chennai a few years ago. His performance in the Ranji Trophy and Vijay Hazare Trophy impressed the Mumbai Indians scouting team. That's how he landed up at the selection trials. There, he picked up 3/21 at a practice game caught the attention of the likes of John Wright, Kiran More and Rahul Sanghvi. He was eventually bought at the auction.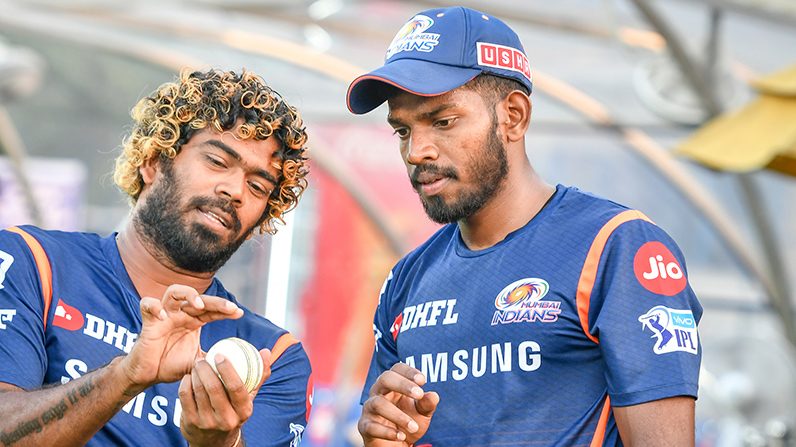 MD Nidheesh made sure he picked Bowling Mentor Lasith Malinga's brains throughout the season.
Nidheesh also lavished praise on Rahman, the Bangladesh sensation. "Fizz has so many variations. He mixes things up well. Even in the Powerplay, you can see him bowl the slower one," he says.
Speaking of McClenaghan, he says, "Mitch can swing the ball both ways. And he can also bowl a good bouncer. His slower bouncer is also very effective," Nidheesh says.
So, what is the one big thing he learnt from being in the MI camp. "Yorkers," comes the reply. "Now, I know how to utilise the angles of the crease. Thanks to Bondy (Bowling Coach Shane Bond) and Mali (Bowling Mentor Lasith Malinga) for that. I know to bowl a yorker from wide of the crease as well as the middle of the crease. It's helping me a lot. I can feel the improvement in my bowling," he says.
Apart from the obvious enhancement in skills, Nidheesh relishes his first meeting with MI Icon Sachin Tendulkar. "That was really, really special. Apart from that, I enjoyed taking part in the birthday celebrations of Rohit bhai (Sharma).
Nidheesh will hope the experience of training with his MI teammates helps him in the upcoming season. He will only get better.