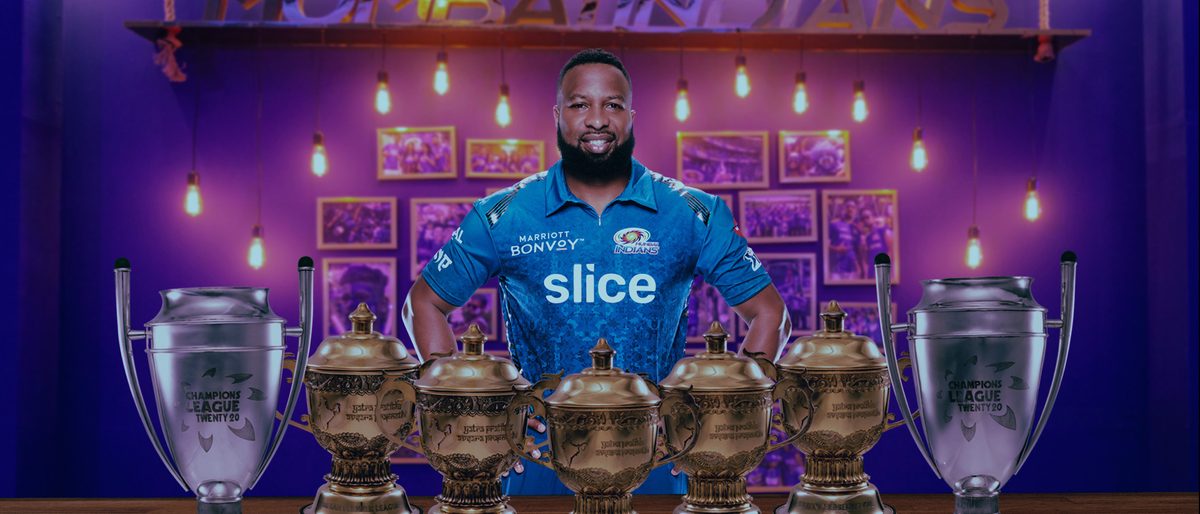 Kieron Pollard and us: The end of an era
vineeth.anantharaman
Goodbyes are never easy. And certainly goodbyes after thirteen long, fruitful seasons are plain painful.
#55 in Mumbai is no ordinary number. You don't just wear it with pride. You wear it with responsibility. The responsibility to throw yourself around. The responsibility to tonk balls onto Marine Drive for fun. The responsibility to rob victories out of matches that are clearly dead and buried. The responsibility to build a ten-foot high fortress at long-on.
Simply put, the responsibility to spoil an entire generation of us Mumbai Indians fans and get us believing in miracles.
Captain down? Polly would take care. Bowler down? Polly would take care. An asking rate of 16 in the last five overs? Polly would take care. The batting not quite getting a flourish at the end of the innings? Polly would take care. Need to rile up the opposition and infuse some life into the game? POLLY WOULD TAKE CARE.
Over the next few days, while this news sinks in, we will talk about all his great achievements in an MI shirt in detail. But for now, we'll pick some moments, which had Pollard written all over.
* The air-guitar celebration: The year was 2014. The batter was Shane Watson. There was enough tension between the two spilling over from the previous year. It was the perfect setting: that all to play for, Aditya-Tare-six game. Watson mistimed one towards long-on, and our man covered massive ground, running in from the boundary, diving full length, and swooping under the ball just in time. Oh, and then bounced up, and wildly started playing the guitar in the air. He was the showman!
* The tape-on-mouth moment: Naughty. Funny. And getting right under the nerve of the opposition. Trust Pollard to pull it all off with one act. In 2015, against RCB, after getting into a sledge-fest with Chris Gayle, and subsequently being told by the umpires to stay mum, he pulled out a bandaid and strapped it over his mouth! #JustPollardThings
* The one-handed stunner: This match was lost. MS Dhoni had brought CSK right at the cusp of a win, back in 2013. He whipped one uppishly. It was flying at serious speed, but Pollard, right at the edge of deep mid-wicket, leaping, one-handed, with his bucket palm, got it to stick. Seriously, nobody would have complained had it not. Nobody expected it to.
This was Pollard. He didn't just give us hope, he gave us a habit.
You taught us to fight, Kieron. You were the backbone around whom our five championships were won. The Blue and Gold will always miss you.