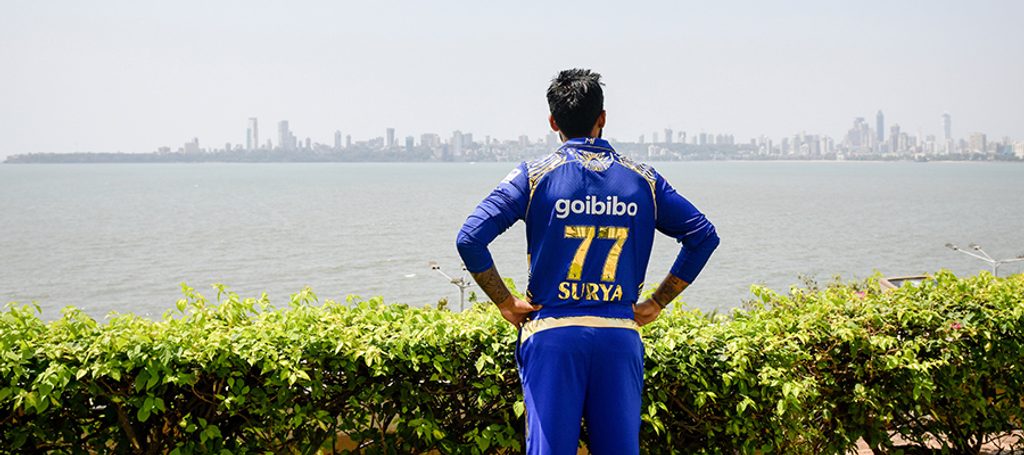 Sir, main vapas aa gaya!
mi
"We want it to be his year, all of us! Now he has to do it, because it's time."
That was the wish made by Devisha Yadav, Suryakumar Yadav's wife, and today it is evident that wishes and dreams do come true. A model of consistency throughout this year's VIVO IPL. His elegant style of play caught attention and to everyone's surprise, Mumbai Indians found an opening batsman in Suryakumar Yadav. With 512 runs this season, he was our leading run-scorer.
It all started in Mumbai's NHRC colony. Being a colony of Scientists, children were generally inclined towards following their father's footsteps. Opting for Cricket as a career was a risky option, but Surya showed a spark at a young age, and more importantly, his parents recognized his talent and backed him.
"Normally, all the kids here are inclined towards education. But, we took a little bit of a risk and we thought we'd let him pursue whatever he wants." His father, Ashok Yadav's words reflected the confidence they had in him.
Suryakumar was 8 or 9 years old when he was first noticed by his coach, Ashok Aswalkar. Initially being an enthusiastic ball kid, he just would not leave the ground. Eventually, the time came when he got an opportunity to bat in the nets of MCA (Mumbai Cricket Association). He not only impressed the coach, but also convinced them that he was there to stay.
"This boy will play at least in Ranji matches." This was the confidence Surya instilled in his coaches. He made sure he performed in every match, but the match in which he grabbed all the eyeballs was something special as Mr. Aswalkar recollects. "There was this one particular match at Cross Maidan. In that match, he scored 140-odd runs in 40-45 balls. That was the start of great things."
As a cricketer, Surya is someone who is rarely seems perturbed. "Even in Ranji Trophy, I bat the same way as I bat in a One-day or T20, there's nothing different. Whenever I stepped on to the field, I thought, today I have to do something different and something interesting to entertain myself and everyone"
"Everyone wants to see their son, their husband, their boyfriend in the Indian jersey, there's no question about that." Devisha is hopeful that Surya will get that chance to don India's jersey very soon. It is the ultimate dream for his parents, his coach and his wife. The year Surya performed brilliantly in the Domestic cricket, there was no vacancy for him in the Indian squad. "It was a little disappointing. But at the same time, the passion and the craze for this game keeps me going."
"I've seen him through a couple of phases in life, the highs and the lows, a lot of them. But he's always been a focused person." Devisha has witnessed his strength to overcome any kind of failure and now, when he was picked in the auction of VIVO IPL 2018, she had high hopes from her husband. She wanted this year to be his year. That was the day when Surya was back in the MI blue and back in his city. On the same day, he messaged his coach, Mr. Aswalkar, "Sir, main vapas aa gaya!"