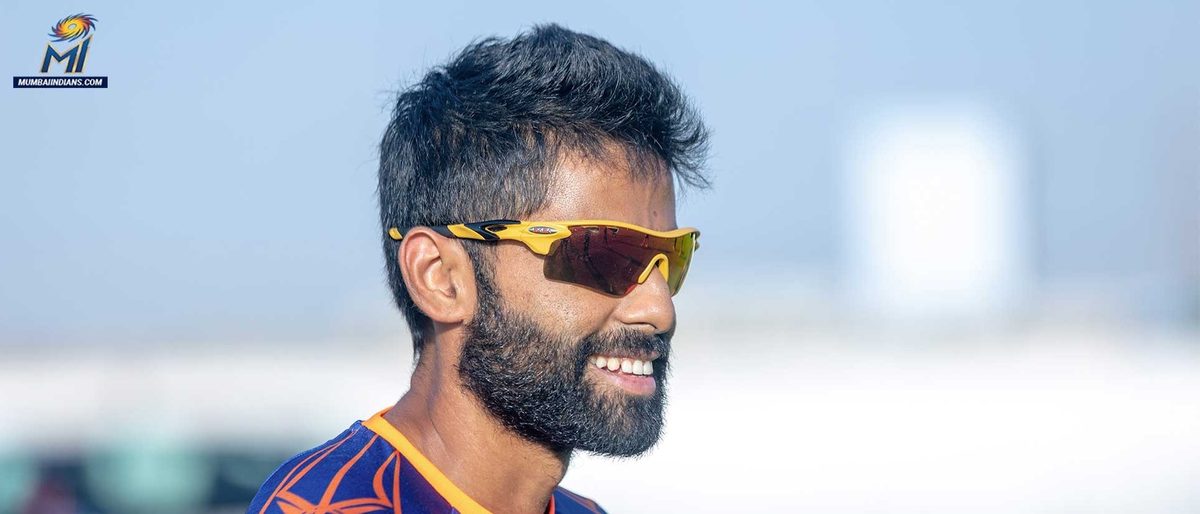 Suryakumar Yadav: I have always dreamt about winning games for India
mi
512 runs in IPL 2018. 424 runs in IPL 2019. 480 runs in IPL 2020.
After three phenomenal seasons in Blue & Gold, Suryakumar Yadav became the talk of the town for a place in the Indian T20I squad. Mumbai boy Surya had scored the most runs for an uncapped player in this period and was knocking on the doors of the Indian selectors. Not only in the IPL but Surya was scoring big for Mumbai in the domestic circuit too.
After not being picked for the Australian tour, Yadav's opportunity finally arrived when he was named in the T20I squad for the series against England, starting from March 12.
In an interview with Boria Majumdar for Sports Today, Suryakumar Yadav spoke about a range of issues from how he prepared himself after the Australia tour snub to how his family reacted to the big news. Here are the excerpts:
Reaction on receiving the India call-up
"Firstly, I called my mom. She used to keep praying during every game that I played. She started crying, she had no words. Then I had a group video call with the family, there were a lot of happy tears. Even I started crying, as my family also wanted to live this dream with me.
During the IPL and before that, I have always dreamt about winning games for India. Everything just flashed back before me…how I started my cricket and how my parents supported me. Everything started playing in front of me once I got the news. I'm feeling proud that I'm going to be representing my country next month."
How he dealt with not getting selected for the Australia tour
"I actually went alone to the beach for a walk. I told my wife that I would be back in an hour. I wanted to think, actually plan out how I would go about it in the next few matches because we had some important matches coming up in the IPL. It was important for me to turn up and win games for the team."
"I said 'give me some time, I will just go for a walk alone and come back, you will see a wide smile on my face'. And when I came back to the Mumbai Indians team room, there were a lot of players sitting there and they actually came up to me and asked me to keep working hard and asked me to wait for the right time and opportunity. They told me it would come my way."
On MI's role in his progress
"When I came to Mumbai Indians in 2018, the management wanted me to bat higher up the order and they gave me the opportunity to express myself fearlessly. The way they have pushed me, the way they have shown confidence in me has been immense."
"Mumbai Indians' captain Rohit Sharma has always shown faith in me and has always displayed a positive attitude towards me. I have also learnt a lot from Hardik, Krunal and Kieron Pollard. I used to observe and grasp things as to what they used to do on matchdays, off days etc."
"The backing from the big support staff and the team management has been immense. Zaheer and Mahela have been amazing and have played a big role. If I start writing a book (about MI's role in his career), I'll fall short of pages."
His message to the fans
"Thank you so much for all the love and support you've been showing, it's been pushing me to achieve different things in the sport and challenging me to go ahead and raise my bar. Just keep supporting as you have been doing and I'll give you many more reasons to celebrate in the coming few months and years."