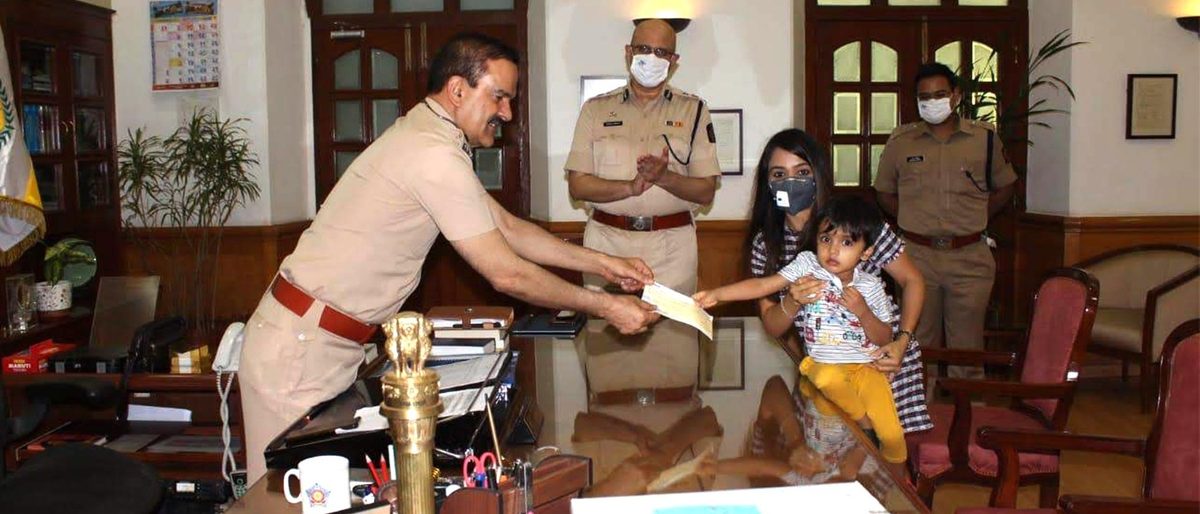 Three-year-old Kabeer donates Rs. 50,000 to Mumbai Police
mi
In these difficult times, many good Samaritans have been displaying their generosity. The latest instance was when a three-year old managed to impress the Mumbai Police Commissioner with his heartwarming gesture.
Accompanied by his parents, Karishma and Keshav Jain to the police station, three-year old Kabeer donated a sum of Rs. 50,000/- to the Mumbai Police Foundation, which aims to look after the welfare of Mumbai Police who have been serving day and night in the ongoing crisis.
The amount had been raised by selling banana walnut muffins and chocolate cupcakes prepared by Kabeer himself who took help from his mother. No doubt this good deed astonished everyone present there.
Here are the some of the excerpts from the story shared by Mumbai Mirror:
Thank you for taking care of us
Kabeer who has been studying in a preschool had previously visited the Worli Police station with his classmates. He recalled being given a demonstration of how the police works and the usage of their tools. Alongside the cheque of Rs 50,000, there was also an adorable note from the kid.
"Dear Police uncle, thank you for taking care of us. Please catch the virus and shoot it with your gun. I want to go to meet my nanaa and my friends. You can use the money to buy medicines and lollipops. Love love, Kabeer."
Our resolve becomes even stronger to do our best
It had been work as usual for Mumbai Police Commissioner Param Bir Singh at the head office in Crawford Market. With the ongoing pandemic, not often does he come across a welcoming sight. However, Kabeer's deed managed to put a smile on his face.
"We are very touched with this gesture of the small boy and his family. He made the cakes along with his mother and explained to me the process as well. Our resolve becomes even stronger to do our best for the citizens, for the safety and security of Mumbaikars by such motivation."
Kabeer learns to prepare cupcakes from Mom
His father, Keshav Jain who works with the Piramal Group gave credit to his wife who is associated with an NGO. He asserted that the idea was picked from a London based friend which propelled them to do the same here as well.
"My wife is associated with an NGO. Kabeer learnt to prepare cupcakes from his mom. We got the idea from a friend based in London, so we thought why can't we do something like that here. We sent the cupcakes to our friends and our neighbours and told them about Kabeer's fundraiser. We had not fixed a price for the cupcakes and asked them to pay whatever they wished, as it is for a cause."
While they managed to raise half the amount by selling cupcakes, the balance was donated by them. Keshav doesn't plan to stop as they look forward to raising more money for Mumbai Police.
"We sold cupcakes worth Rs 25,000 and added the remaining balance from our own pocket and donated it to Mumbai Police Foundation for the good work they are doing in looking after us during the pandemic. Now, we plan to raise it to a lakh."